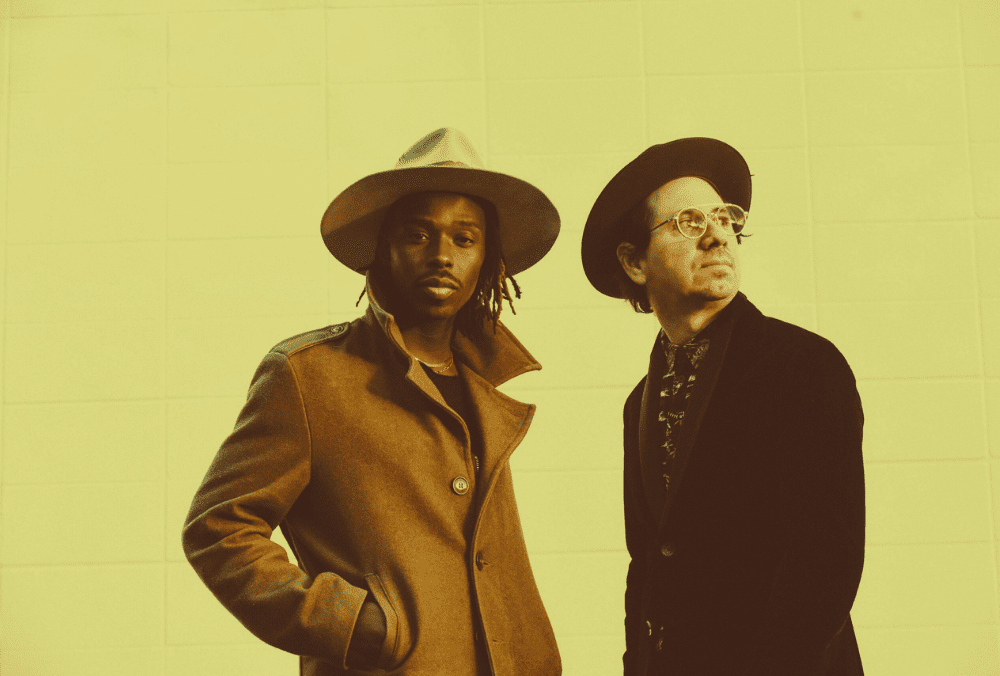 Progressive soul duo Black Pumas has made a triumphant return with their highly-anticipated sophomore album, Chronicles of a Diamond, released through ATO Records.
This captivating 10-track album features the infectious hit single "More Than a Love Song," along with previously shared tracks "Mrs. Postman," "Angel," and "Ice Cream (Pay Phone)."
The lead single, "More Than a Love Song," claimed the No. 1 spot on Billboard's Adult Alternative Airplay chart and also achieved the same position at Americana radio.
Chronicles of a Diamond serves as the follow-up to their self-titled debut album, which was released in 2019. The debut garnered widespread critical acclaim and secured the duo, consisting of vocalist/songwriter Eric Burton and guitarist/producer Adrian Quesada, three Grammy nominations at the 65th Grammy Awards. The nominations included Album of the Year, Record of the Year for "Colors," and Best American Roots Performance for "Colors."
Quesada acknowledged the success of their debut and the pressure it created for their sophomore effort, stating, "I knew the first record was good when we finished it, but I had no idea people would respond like they did. This time around, there was a lot of pressure and expectation that we hadn't felt before, which was overwhelming at times, but we did our best to tune that out and focus on trusting ourselves like we always have."
Despite the pressure, Burton expressed his desire to create an album that resonates with live audiences and evokes a range of emotions, saying, "More than anything, I wanted to make something we'd be thrilled to play live 200 days a year. I wanted to be able to laugh, cry, bob my head, do the thing: it was all very much a selfish endeavor."
Black Pumas will be embarking on a tour to support their new album, with concert dates extending into April 2024. The tour kicks off on December 3, 2023, in their hometown, Austin, Texas, at ACL Live. They will also perform in cities like Houston, Philadelphia, Chicago, New York City, and even tour Europe in March 2024.
For a full list of tour dates and to purchase tickets, visit the official Black Pumas website.