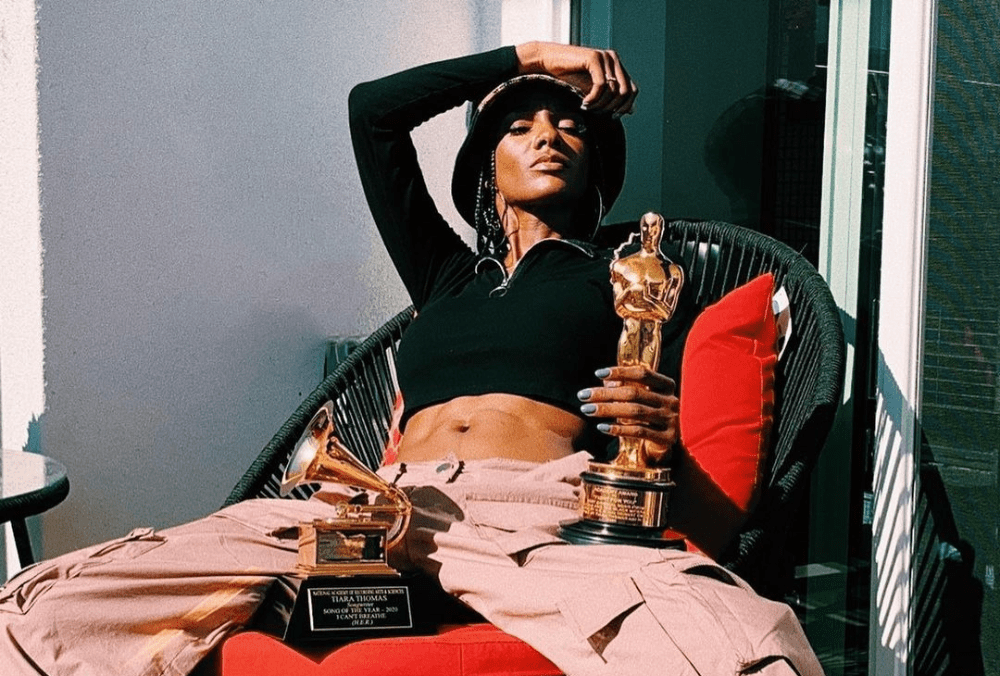 Tiara Thomas has made a return with her latest single, "Hit You Right Back," featuring Tone Stith. The slow-burning tune is produced by Marcus "Slade Da Monsta" Slade and Jeff "Gitty" Gitelman.
In "Hit You Right Back," Tiara Thomas and Tone Stith express the need for a partner who is patient and understanding, someone who won't become overly emotional or upset when they can't always fit them into their busy schedules. This release marks Tiara Thomas' first single of the year, following her 2022 comeback single, "Don't Talk Back."
In a November 2022 interview, Tiara Thomas hinted that "Don't Talk Back" would set the stage for her upcoming project. She described it as a fun and sassy song that doesn't entirely represent the sound of her full project, as her music spans various genres. She expressed her intention to involve her fans in the selection process for her upcoming project by seeking their input through platforms like TikTok.
Tiara Thomas' upcoming project is yet to be titled and lacks a release date but will follow her 2018 EP titled FWMM (F**king With My Mind).
Prior to this release, Tone Stith unveiled his fifth EP, P.O.V, in which he explores themes related to love and the complexities of relationships. He encourages addressing topics that people may consider too sensitive to discuss openly and believes that it's okay to love and care for someone deeply.
You can stream Tiara Thomas' new single "Hit You Right Back" featuring Tone Stith.