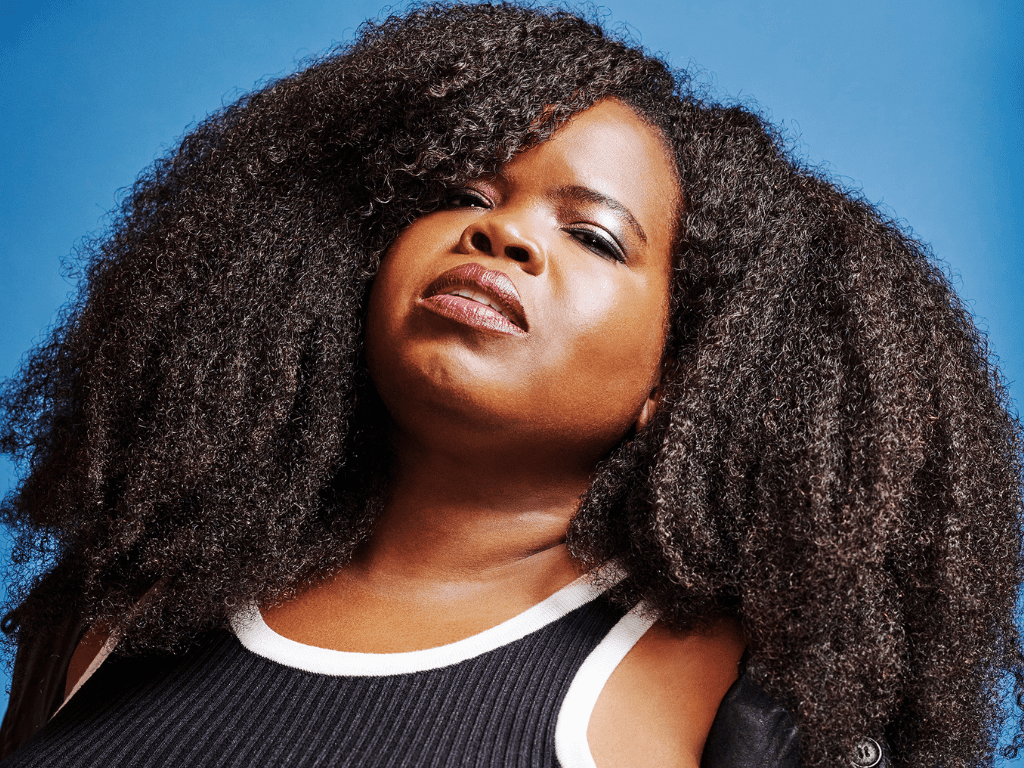 Soulful sensation Danielle Ponder has unveiled the deluxe edition of her debut album, Some of Us Are Brave, brought to listeners through Future Classic. This enriched version features all eight tracks from the standard edition, a new single titled "Roll The Credits," live renditions of select album cuts, and a demo of her song "Someone Like You." Notably, it also boasts a special remix of the album's title track, collaboratively crafted with the soul-funk maestro and producer, Georgia Anne Muldrow.
"Roll The Credits," the latest single included in this deluxe edition, explores the theme of spirituality in its various forms and the capacity to discover the divine in all aspects of life, provided one pays attention. Danielle Ponder's music has always delved deep into the human experience, and this track continues that heartfelt exploration.
The standard edition of Some of Us Are Brave graced the world on September 16, 2022, introducing Ponder's soul-stirring tracks like "So Long" and "Only The Lonely." These songs resonate with listeners, touching upon personal struggles, introspection, and the quest to fathom one's heart in the context of relationships.
Danielle Ponder shares, "I was going through a lot of personal shit these past couple of years; lots of introspection and trying to understand my heart and find my footing in relationships." Her songwriting serves as a lifeline during these times, offering solace in its purest form. Ponder's raw and authentic compositions seek to provide comfort to those navigating similar challenges. Through this album, she aspires to find her tribe, individuals who resonate with her music and its poignant messages.
Currently, Danielle Ponder is on tour, supporting The Teskey Brothers and Black Pumas on their respective tours. Her captivating performances are set to grace various cities, including Dana Point, Brooklyn, Boston, and Atlanta. These tour dates offer fans a chance to experience her soul-stirring music live.
With the release of the deluxe edition of Some of Us Are Brave, Danielle Ponder continues to enchant audiences with her soulful melodies and profound lyrics. Her music resonates with those seeking solace and understanding in the complexities of life and love. As she takes her music on tour, listeners across the nation have the opportunity to be touched by her heartfelt performances.
Immerse yourself in the enriched edition of Danielle Ponder's debut album. Stream it now and discover the soulful depth of her music.
Danielle Ponder's Tour Dates 2023:
Sep 14 – Sep 17 – Louisville, KY @ Bourbon & Beyond
Sep 29 – Oct 1 – Dana Point, CA @ Ohana Fest
Oct 6 – Rochester, NY @ The Essex
Oct 7 – Rochester, NY @ The Essex
Oct 19 – Brooklyn, NY @ Brooklyn Steel* (Supporting The Teskey Brothers)
Oct 20 – Boston, MA @ House of Blues Boston* (Supporting The Teskey Brothers)
Oct 28 – Atlanta, GA @ ONE Musicfest
Dec 5 – Austin, TX @ Austin City Limits Live at The Moody Theater
Dec 6 – Austin, TX @ Austin City Limits Live at The Moody Theater
Dec 8 – Dallas, TX @ The Factory in Deep Ellum (Supporting Black Pumas)
Dec 9 – Houston, TX @ House of Blues Houston (Supporting Black Pumas)
Get your tickets at DaniellePonder.com.