Singer and songwriter Vedo is ready to hit the road once again as he unveils the dates for his upcoming "Still Having Mood Swings Tour." This 19-date journey is set to commence on October 15th at The Rave Bar in Milwaukee and will make stops in various cities, including Pittsburgh, Tampa, Memphis, and Las Vegas, before concluding on November 12th at the Bluebird Theater in Denver.
Vedo's Still Having Mood Swings Tour is an extension of his previous Mood Swings Tour, which originally took place in May and marked his inaugural headlining tour.
Mood Swings Album
Both legs of the tour are in support of Vedo's sixth studio album, Mood Swings, which was released in January. The album, consisting of 13 tracks, featured two standout singles, "Forever" and "Do You Mind," the latter featuring Chris Brown. "Do You Mind" achieved significant recognition, peaking at No. 25 on Billboard's R&B/Hip-Hop Airplay chart.
Vedo passionately promoted Mood Swings through live performances of select tracks like "Celebrate" and "Somebody," with the album version of the latter featuring Tink. These live sessions are readily available for viewing on his official YouTube page.
New Single "Intentional"
In recent developments, Vedo introduced a new single titled "Intentional," produced by Camper. Described as a promotional single, "Intentional" reflects Vedo's current mindset, emphasizing intentionality in various aspects of life, including friendships, choices, and love. He envisions a life characterized by honesty, kindness, prosperity, and intentionality.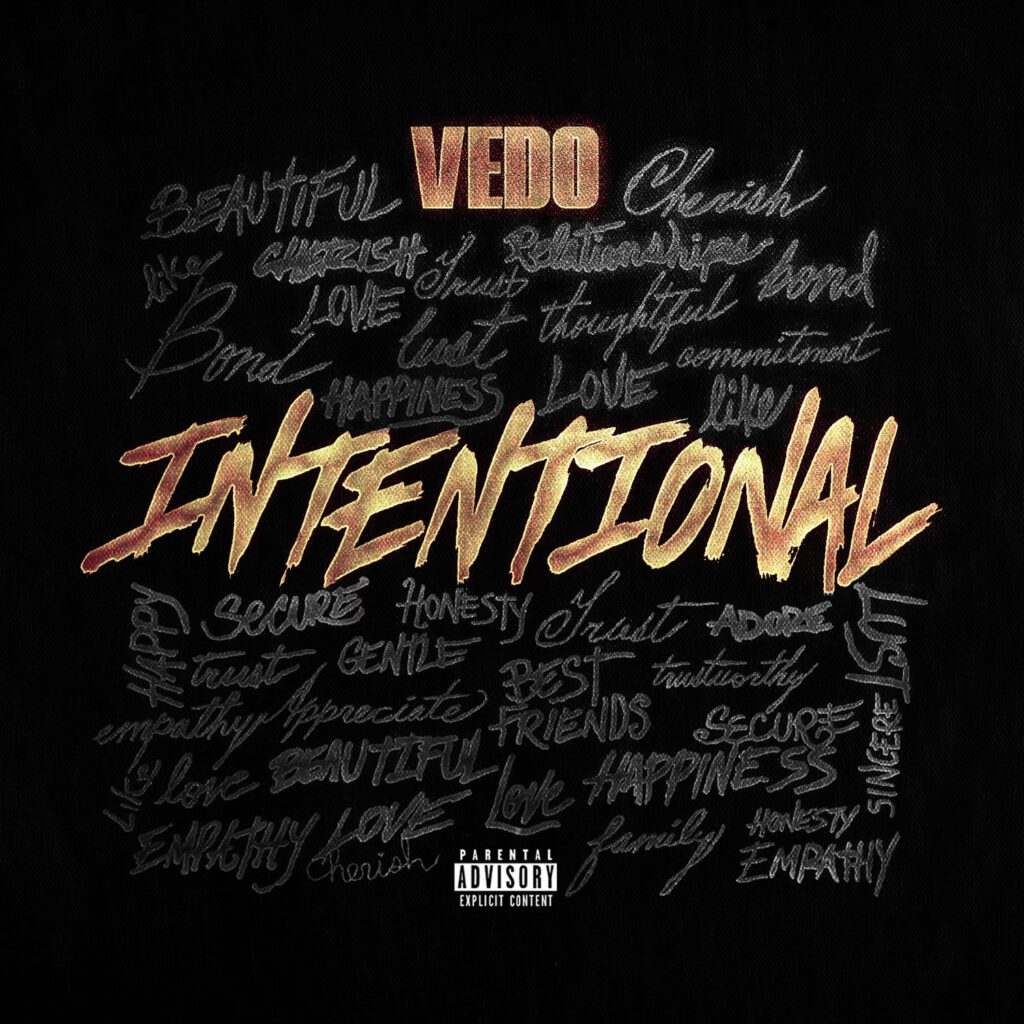 Before embarking on his fall tour, Vedo will be headlining at the third annual Smorefest Music Festival on September 7th, hosted at the Navy Yard in Philadelphia. For additional details, interested individuals can visit eventbrite.com.
Below is the list of tour dates for Vedo's Still Having Mood Swings Tour:
Oct 15 – Milwaukee, WI @ The Rave
Oct 17 – St. Louis, MO @ Old Rock House
Oct 18 – Louisville, KY @ Headliners Music Hall
Oct 19 – Pittsburgh, PA @ Spirit Hall
Oct 21 – Lakewood, OH @ The Roxy
Oct 22 – Columbus, OH @ Skullsy's Music-Diner
Oct 24 – Asbury Park, NJ @ House Of Independents
Oct 25 – Hartford, CT @ Webster Theater
Oct 27 – Carrboro, NC @ Cat's Cradle
Oct 28 – Columbia, SC @ The Senate
Oct 29 – Tampa, FL @ 1509 Live
Oct 31 – Birmingham, AL @ Zydeco
Nov 1 – East Nashville, TN @ Eastside Bowl
Nov 2 – Memphis, TN @ Growlers
Nov 5 – Oklahoma City, OK @ Tower Theatre
Nov 7 – Dallas, TX @ The Echo Lounge & Music Hall
Nov 8 – Houston, TX @ Warehouse Live
Nov 10 – Las Vegas, NV @ Fergusons Downtown
Nov 12 – Denver, CO @ Bluebird Theater
Fans eager to attend can secure their tickets for Vedo's tour through the provided ticketing link.