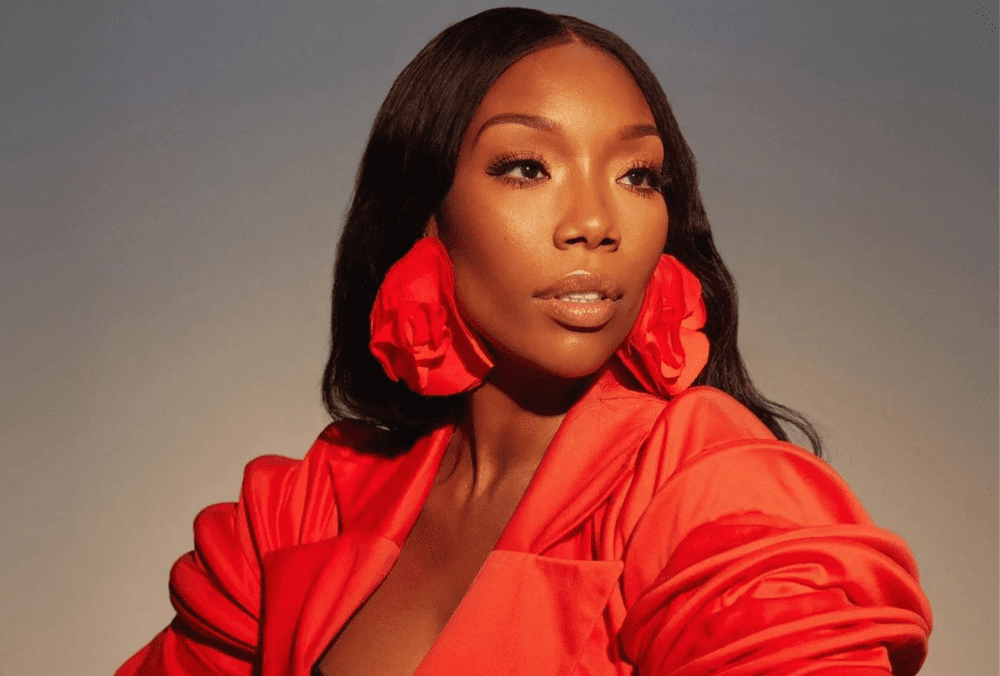 The iconic R&B sensation, Brandy, has delighted her fans with the official announcement of her very first holiday album, Christmas With Brandy. Slated for release on November 10, 2023, through Motown Records, this album marks her first full-length project since signing with the label in the summer of 2022.
In a heartwarming message to her beloved fans, Brandy expressed her excitement for the album's release. She stated, "For all my beautiful fans, my new album Christmas With Brandy comes out November 10. I feel so blessed to be able to create an album surrounding joy, family, love, and quality divine time with the ones you love."
Christmas With Brandy is a 12-track album that will encompass Brandy's soulful renditions of classic holiday songs like "Have Yourself a Merry Little Christmas" and "Someday at Christmas," originally performed by the legendary Stevie Wonder, an alum of Motown Records.
The album will also feature some original compositions, such as "Feels Different" and "Christmas Gift," in which Brandy will be joined by her talented daughter, Sy'Rai.
Fans can rejoice as Christmas With Brandy will be available on various listening platforms, including digital downloads and streaming services. Additionally, physical copies in the form of CDs and vinyl records can be purchased for $13.98 and $26.98, respectively, from the online store at shop.4everbrandy.com.
Brandy's manager, Ryan Ramsey of SALXCO, provided a sneak peek into Christmas With Brandy in September by sharing an Instagram story containing project details. It was hinted that the album, initially titled A Brandy Christmas, would feature 11 tracks, but the final album consists of 12 tracks with some variations.
Adding to the festive excitement, Brandy will star in the Netflix original film Best. Christmas. Ever!, premiering on November 16, just a week after the album's release. In the movie, Brandy plays Jackie, reuniting with her college friend Charlotte (played by Heather Graham), leading to an intriguing holiday adventure.
Tracklist for Christmas With Brandy:
Feels Different
Somebody's Waiting
Christmas Party for Two
Have Yourself a Merry Little Christmas
Santa Baby
Christmas Gift with Sy'Rai
Shine Out Your Light
The Christmas Song
Someday At Christmas
Jingle Bells
Deck The Halls
Christmas Everyday
Christmas With Brandy promises to be a sensational holiday album, filled with classic and original tracks, showcasing Brandy's distinctive vocal prowess and heartfelt renditions. As the joyous season approaches, fans can look forward to an unforgettable musical experience, courtesy of Brandy.