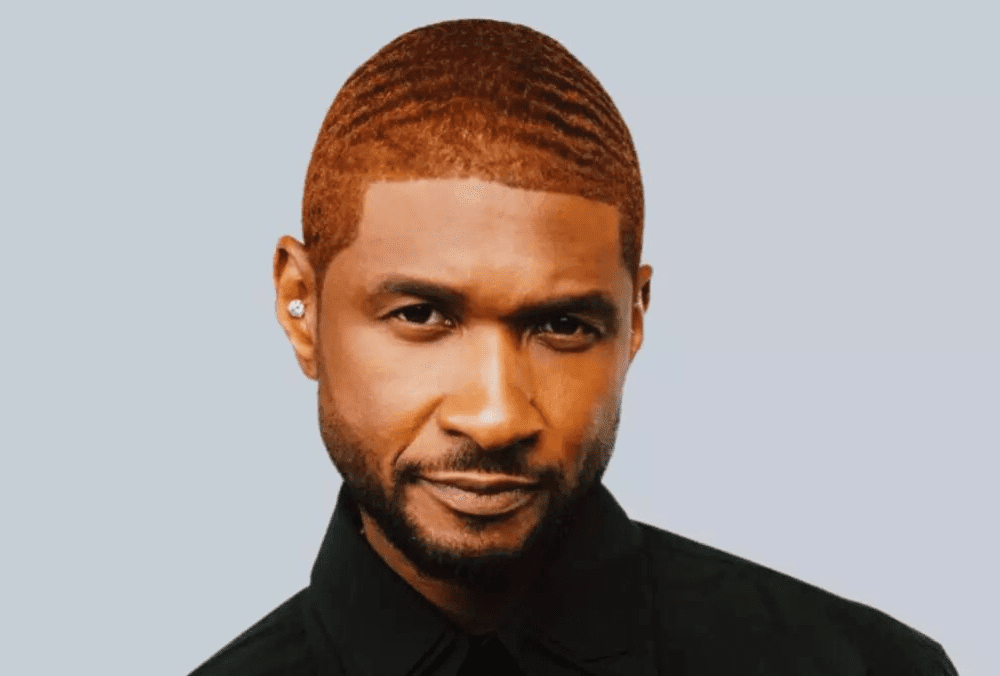 Usher's upcoming ninth album, Coming Home, has kicked off with a bang, producing its first No. 1 song at urban radio. His latest single, "Good Good," featuring Summer Walker and 21 Savage, has climbed to the top spot during the week of October 7.
This achievement marks Usher's return to the No. 1 spot at urban radio as a lead act after seven years. His last visit to the top spot was as a guest on Chris Brown's 2017 hit "Party," which appeared on Brown's album Heartbreak on a Full Moon.
Usher had previously topped the urban radio charts as a lead act with his 2016 hit "No Limit," featuring Young Thug, produced by Brandon "B.A.M." Hodge. This track was part of his eighth studio album, Hard II Love.
Returning to "Good Good," the track was produced by Mel & Mus and released on August 4. It debuted at No. 1 on Billboard's R&B Digital Song Sales chart, marking Usher's second chart-topper on this chart and his first to debut at No. 1.
An update on the week of October 7 will place Usher's "Good Good" at No. 1 on Billboard's Mainstream R&B/Hip-Hop Airplay chart, a chart previously led by Gunna's "Fukumean". This will be Usher's 17th song to reach No. 1 on this chart, with his last being "No Limit" in 2016.
Usher now holds the second-highest number of No. 1 hits on the Mainstream R&B/Hip-Hop Airplay chart among male R&B artists, with 17 chart-toppers. Chris Brown leads with 18.
Additionally, Summer Walker earns her second No. 1 hit at urban radio with "Good Good," following her first hit "Karma" earlier this year.
As mentioned, Usher's highly anticipated album Coming Home is set to release on February 11, 2024, featuring "Good Good" as its lead single. The song has currently garnered 11.8 million streams on Spotify.
"Good Good" has three versions in the top five of iTunes R&B Singles chart, including the album version, explicit, and clean single versions. At least one version has reached No. 1 on the chart.
Coming Home follows Usher's 2016 album, Hard II Love, which debuted at No. 5 on the Billboard 200. The new album will feature 20 tracks.
Usher shared, "We've put a lot of thought and creativity into this new album to tell a story that is open to interpretation and that will connect with people in different ways. I know this has been a long time coming for my fans and what I'll say is that all good things come to those who wait. I hope you enjoy it once you hear it."
L.A. Reid, who worked closely with Usher on the album, commented, "Usher is one of the greatest superstars of our time. His undeniable talent, work ethic, and charisma have sustained an incredibly successful career for over 30 years in the business, an achievement not to be taken lightly. Our history of working with each other made putting this body of work together a true passion project, and I'm proud to be by his side as he reveals it to the world on February 11."
Usher is set to headline Apple Music's Super Bowl LVIII Halftime Show on the same day as the release of Coming Home.
Listen to "Good Good" by Usher, Summer Walker, and 21 Savage using the link below.