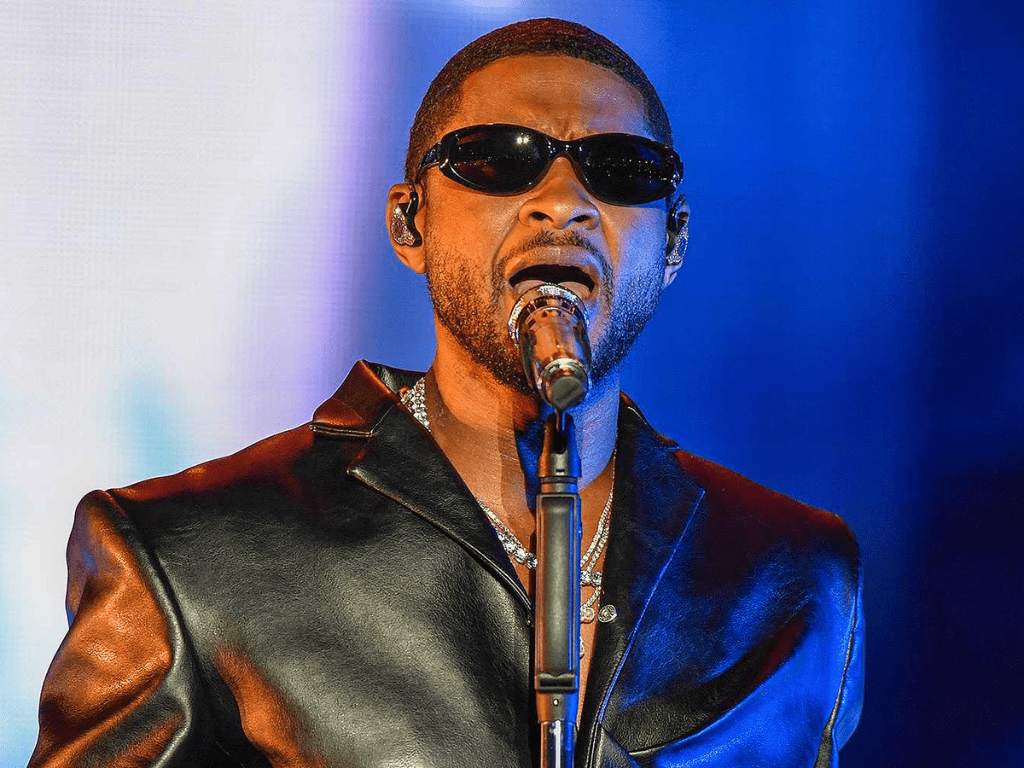 R&B sensation Usher is gearing up to headline Apple Music's Super Bowl Halftime Show, which will take place on Sunday, February 11, 2024, at Allegiant Stadium in Las Vegas, Nevada. This exciting announcement was made jointly by the NFL, Apple Music, and Roc Nation.
Expressing his excitement, Usher remarked, "It's an honor of a lifetime to finally check a Super Bowl performance off my bucket list. I can't wait to bring the world a show unlike anything else they've seen from me before. Thank you to the fans and everyone who made this opportunity happen. I'll see you real soon."
Additional Article: Usher Collaborates with J Balvin and DJ Khaled on New Track "Dientes"
Jay-Z, the founder of Roc Nation, also chimed in, praising Usher as the ultimate artist and showman. He highlighted Usher's remarkable journey from his debut at the young age of 15, his outstanding singing, and exceptional choreography, and his ability to bare his soul through his music. Jay-Z eagerly anticipates the magic that Usher will bring to the Super Bowl stage.
The NFL Head of Music, Seth Dudowsky, added to the excitement, stating, "Usher is an icon whose music has left an indelible mark on the cultural landscape throughout his career; we couldn't be more excited to have him headline this year's Apple Music Super Bowl Halftime Show." Dudowsky looks forward to working with Usher, Roc Nation, and Apple Music to create a memorable halftime show for fans.
Usher's forthcoming Super Bowl Halftime Show performance holds special significance as it aligns with the 20th anniversary of his groundbreaking 2004 album, Confessions. Usher will become the second artist to headline the Apple Music Super Bowl Halftime Show, following Rihanna's historic performance in 2023, which became the most-watched halftime show of all time with over 121 million viewers.
This Super Bowl LVIII Halftime Show promises to be a spectacular event that fans won't want to miss.