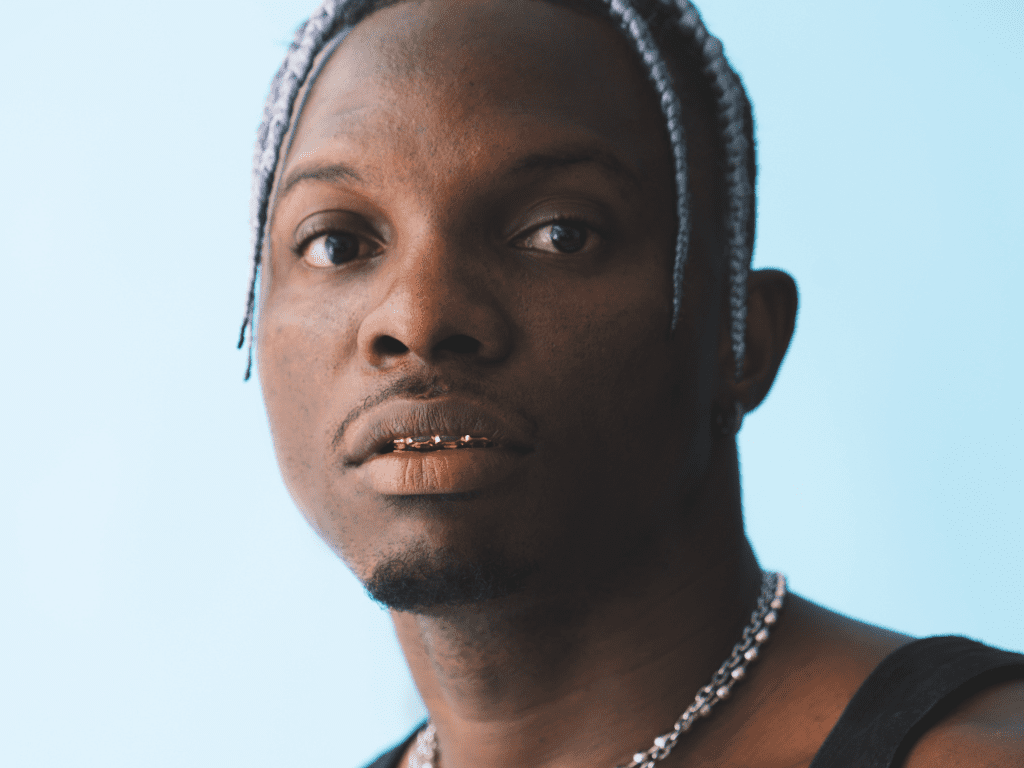 Nigeria's music scene is a treasure trove of talent, and one artist who's been soaring through the ranks is IDAHAMS. With a magnetic blend of afropop melodies and catchy tunes, he's captured the hearts of fans far and wide. Following the triumph of his 'Wetin No Good' remix and video, which garnered over six million global streams, IDAHAMS made another resounding impact on the music industry with his latest single, 'GOD BLESS AFRICA.'
Today, we bring you an exclusive interview with IDAHAMS, where we dive deep into his music, his inspirations, and the story behind 'God Bless Africa.' Join us as we get to know the rising star behind the music that's been making waves. Stay tuned for this exciting conversation with IDAHAMS, coming up next.
Pinch Of Sol: Your music is deeply rooted in the rich culture and history of Nigeria, especially your native Bonny Island. How do these cultural influences shape your approach to songwriting and music production?
Idahams: I'm influenced by my culture and heritage. As a kid, my dad will take me to the seaside and we would listen to the sounds of the sea. I get inspired looking at fishes and activities around and within the seaside. In my town, Bonny Island, we've got different masquerade festivals and the masquerades dance with sounds. Those local sounds helped me a lot in my music production and creation. Back then, my dad, who's late now, used to play records by the legendary Rex Jim Lawson. His music also inspired me as an artist today.
Pinch Of Sol: With "God Bless Africa," you pay tribute to the strength and beauty of African women. Can you share a personal experience or story that specifically inspired the sentiments in this song?
Idahams: Yeah, there's this lady I used to see. She was endowed with all the features that make a woman attractive to a man (laughs). She is beautiful, however, the 'God Bless Africa' phrase was inspired by popular Instagram blogger, Tunde Ednut. Whenever he shares a post of beautiful and endowed African women, he will use the caption 'God Bless Africa' – I decided to make a song with it and that is the real inspiration behind the song.
Pinch Of Sol: "Wetin' No Good" beautifully blends afrobeats and amapiano, a unique combination that's not always seen. How did you arrive at the decision to merge these distinct genres, and what challenges did you face during the process?
Idahams: I'm a very intentional person when it comes to music creation. I really wanted to make an exciting song for clubs and parties at the time, so I called one of my producers, Yussy and gave him an idea of the beats I wanted and he did it and sent it to me. I wrote and recorded the song with no challenges, because I knew what I wanted already and delivered it as planned.
Pinch Of Sol: Working with producers like Kulboy and Yussy Beatz, both of whom have their own distinctive styles, what do they bring to the table that complements your own musical vision?
Idahams: I'm not the kind of artist that stresses producers cos I'm also a producer. Sometimes, I come up with the melody of the beats and allow the producers to do the rest. Other times, it's the other way around – at the end of the day, it's teamwork.
Pinch Of Sol: Your songs span various themes, from love and relationships to celebrating African heritage. How has your approach to songwriting evolved since you began your musical journey?
Idahams: Music and sound changes with time so does writing. For me, the beats give me an advantage to write better. There are some beats that gives me the liberty to write and record as much as three songs on it, then after recording, I'll decide on which I like best. Generally, I try to stay in my lane and not let the vibe or trends drown my power of creativity. I believe my power as an artist lies in my ability to switch, adapt and adopt without losing my essence as an artist. I keep evolving and working on ways to improve myself.
Pinch Of Sol: With songs like "Wetin' No Good" gaining international attention and recognition, how do you feel about afropop's growing global influence? What role do you see yourself playing in this global movement?
Idahams: It has influenced a lot of industries, most notably the fashion and music industries. From Nigeria to Europe and beyond, Afrobeats has continued to grow exponentially in popularity greater than most people expected and I'm so excited to be part of this journey. On my role, I believe the feedback I'm getting from various countries on my algorithms just shows that my music is spreading and it's just a matter of time.
Pinch Of Sol: With the upcoming release of your album, can you give us a hint about what listeners can expect in terms of themes and musical experimentation? Are there any surprises or collaborations we should be excited about?
Idahams: I can't let the cat out of the bag yet, but I will tell you and all music lovers out there to expect more songs from me as I intend to flood your favourite streaming platforms with more singles than I have done in the past. Fingers crossed.