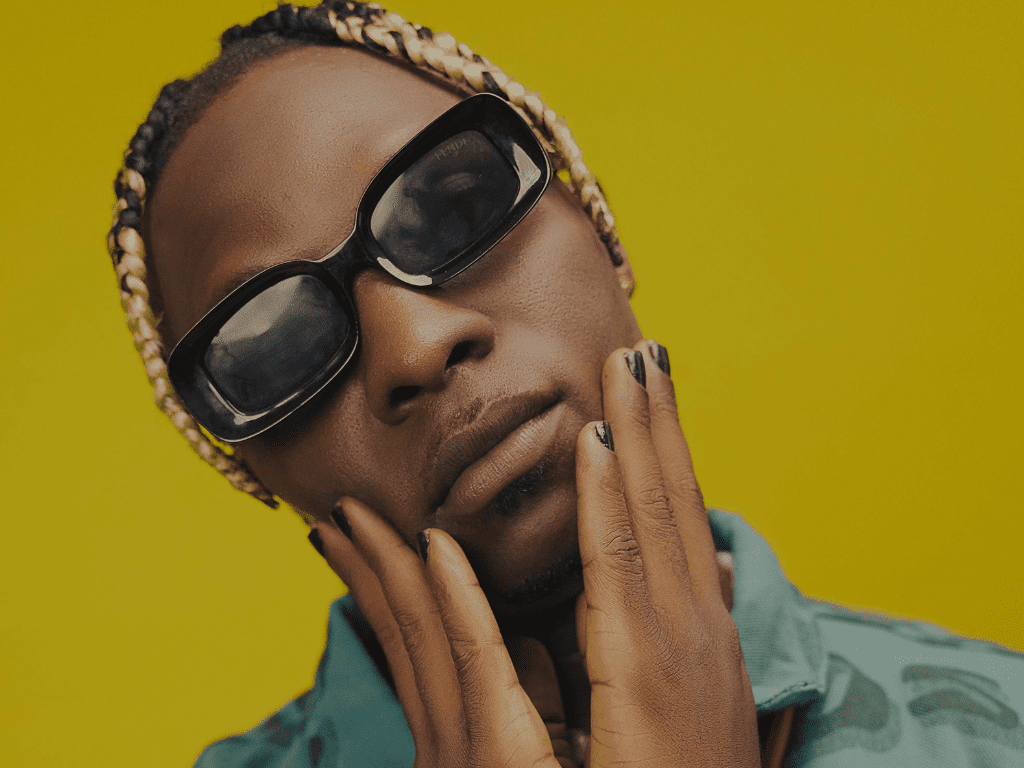 Nigeria's music scene is still full of talented people who are making waves both in their own country and around the world. One of these growing stars is IDAHAMS, a pop artist and songwriter who has been rising like a rocket. His unique mix of afropop and catchy tunes has won over the hearts of fans. After the success of his 'Wetin' No Good' remix and video, which got over six million global streams and praise from well-known outlets like BBC 1Xtra, Clash Magazine, Music Week, and Rinse FM, IDAHAMS is ready to make another splash in the music industry with his new single, 'GOD BLESS AFRICA'.
Grafton Records released the new song today, August 31. It is a celebration of African women all over the world. "God Bless Africa" was written by IDAHAMS and produced by Kulboy, who has worked with acts like Stefflon Don, Tekno, and Kelvyn Boy. It shows how beautiful and strong African women are. The song was inspired by Instagram user Tunde Ednut, who often posts photos and videos of beautiful African women with the phrase "God Bless Africa." The song is a musical tribute to the variety and beauty of African women.
"God Bless Africa" is a great example of afropop in terms of its sound. It has a smooth mid-tempo groove with interesting percussion and piano arrangements. The lead role is played by IDAHAMS's hypnotic singing, which weave lush tunes that charm the listener. The song is an ode of praise for African women all over the world because of how well the music and words work together.
Nigeria's Bonny Island is a beautiful place, and IDAHAMS's music is full of the rich culture history of his country. This is clear in his unique way of making afropop, which is full of beats with a lot of drums and nods to highlife styles. With a quickly rising catalog that includes over 70 million views and four top 10 songs on Music Week's UK Black Music Chart, IDAHAMS is establishing himself as a major player in the international afropop scene.
Notably, IDAHAMS's last record, "Truth, Love & Confessions," which was praised by critics, showed off his skills as a singer-songwriter and producer. After the success of the record, the artist has released "Wetin' No Good," a song that mixes afrobeats and amapiano into a catchy pop sound. The song was made with the help of Yussy Beatz, who has worked with acts like Adekunle Gold and Yemi Alade. It is a success of sound, with pulsing drum patterns and an engaging rhythm. The distinctive way IDAHAMS sings shines through, and the song's themes of love, sex, and relationships are backed up by musical arrangements.
When asked about the motivation behind "Wetin' No Good," IDAHAMS says, "This song can be a global hit for Africa because of the glorious afrobeats and amapiano fusion that gives it an appeal that cuts across." The song shows how different feelings can be, from sadness to happiness. The fact that IDAHAMS can use music to express such complicated thoughts shows how good he is as a songwriter and artist.
As excitement grows for IDAHAMS' upcoming album, "God Bless Africa," fans and music lovers can look forward to another track that not only shows off the artist's musical skills but also pays tribute to the strength and beauty of African women. With his unique mix of sounds from different cultures and different genres, IDAHAMS is definitely helping afropop become known around the world as a powerful and interesting style that goes beyond countries.