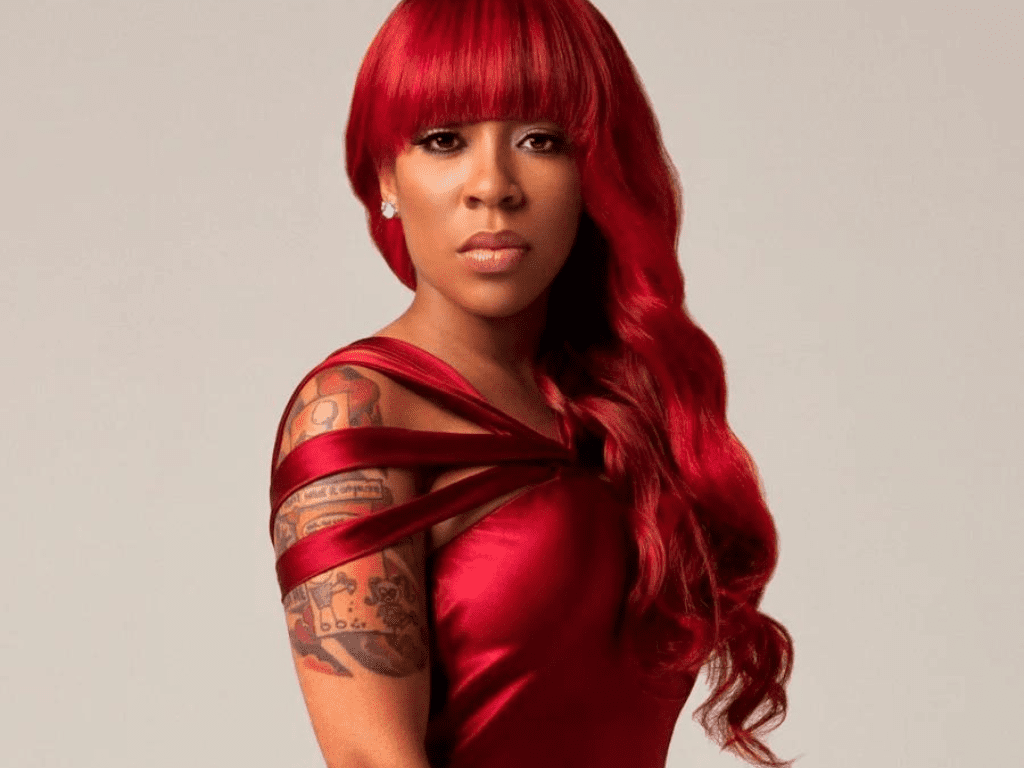 K. Michelle continues her exploration of her country persona, Puddin, with the release of a touching new song, "Tennessee." This song, co-written with Claude Kelly and Chuck Harmony of Louis York, takes listeners on an emotional journey through Puddin's experiences.
In "Tennessee," Puddin shares a poignant story of heartbreak caused by a somber and alcoholic partner. Faced with an intense and frightening confrontation, she reflects on her life and the events that have brought her to this breaking point. She reaches out to her wise mother for comfort and guidance, ultimately deciding to return home to start afresh and find a new love.
The song's lyrics capture the intensity of the moment: "We got into an awful fight / My life flashed before my eyes / Never seen him in a rage like this before. And I said some things / You won't believe / The way I cuss / The way he screamed / Couldn't stand the sight of him anymore."
"Tennessee" serves as the closing track on K. Michelle's upcoming sixth R&B album, I'm the Problem, scheduled for release on September 22. Additionally, it provides a glimpse of what's to come from Puddin's forthcoming untitled country EP, slated for November 22.
While the collaborators for the upcoming country EP remain a mystery, Puddin has been hard at work in Nashville, collaborating with prominent country artists such as Billy Ray Cyrus, Eric Paslay, ERNEST, Morgan Wallen, and the legendary Dolly Parton, who penned a song for K. Michelle in 2020.
Earlier this year, Puddin joined forces with country rapper Justin Champagne on the track "Country Love Song," accompanied by a music video. The collaboration was well-received, and Puddin even performed alongside Champagne at the 2023 CMA Fest.
To build anticipation for I'm the Problem, K. Michelle recently unveiled an official trailer for the album, following the release of the album artwork and release date. The album will feature previously shared tracks such as "Scooch," "You," and "Blame Yourself." "Scooch," released in February 2022, reached No. 1 on R&B radio and Billboard's Adult R&B Airplay chart. "Blame Yourself" coincided with the album's release date announcement.
K. Michelle views I'm the Problem as a therapeutic journey, using her music to heal and explore her relationships and future aspirations. It promises to be a deeply personal and emotionally charged album.
Fans can catch K. Michelle live in Chicago on October 7 as part of the R&B Music Experience, where she will share the stage with artists like Tank, Tamar Braxton, 112, and more.
Listen to Puddin's moving new song, "Tennessee," and embark on an emotional musical voyage with K. Michelle's alter ego.