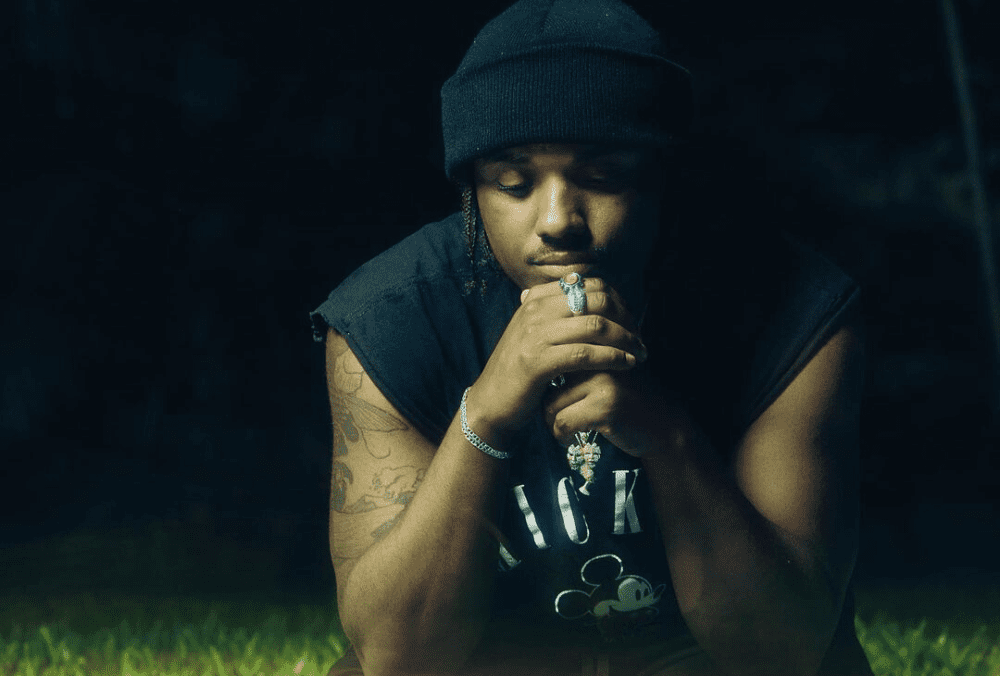 Rising R&B artist Jahkoy is back with Pretty Conversation, his second album of the year, featuring executive production by Justin Wiggins.
The 11-track album includes previously released songs like "More Than Anything" and "Man on Fire" and features collaborations with Dende, Journee, and Kali Claire.
Pretty Conversation is steeped in 2000s-inspired tunes that explore the euphoric feeling of forging a deep emotional connection with someone.
The opening title track, featuring Kali Claire, immediately captivates listeners with its radio-ready chorus. Jahkoy croons, "The way you turn me on / You're the only one I want / From the night to break of dawn / We're having pretty conversation."
"To My Bed," produced by Dre Wollrabe and Malik, lives up to its sensual title. Jahkoy yearns for his partner's touch between the sheets as he sings, "The way we're switching positions / Your body drippin'."
Songs like "More Than Anything" see the Toronto native professing his deep feelings for his love interest: "I'd give you anything and everything / Just to be with you."
Jahkoy maintains the steamy energy through the closing track, "4 Letter Word," featuring fellow R&B singer Dende. In this song, he expresses how his love interest keeps him aroused.
Regarding his new album, Jahkoy explained, "Pretty Conversation is a strong feeling of connection when you are getting to know someone, and the conversation is just flowing, and you find yourself constantly thinking about this person and want to know more."
He continued, "You want to know the good and bad about them, and all their perfect imperfections of what makes them who they are. It's connecting on a more emotional and more mental level. Even during the times where you are not seeing eye to eye, everything will be good because you have each other."
Pretty Conversation is Jahkoy's second album of the year, following "Healing Phase" in February, and his 2021 release "Tangible," which featured collaborations with artists like Pleasure P, Fabolous, Ye Ali, Amaal, Lyfe Harris, Ryan Witherspoon, and Allyn.
You can stream Jahkoy's new album Pretty Conversation below.