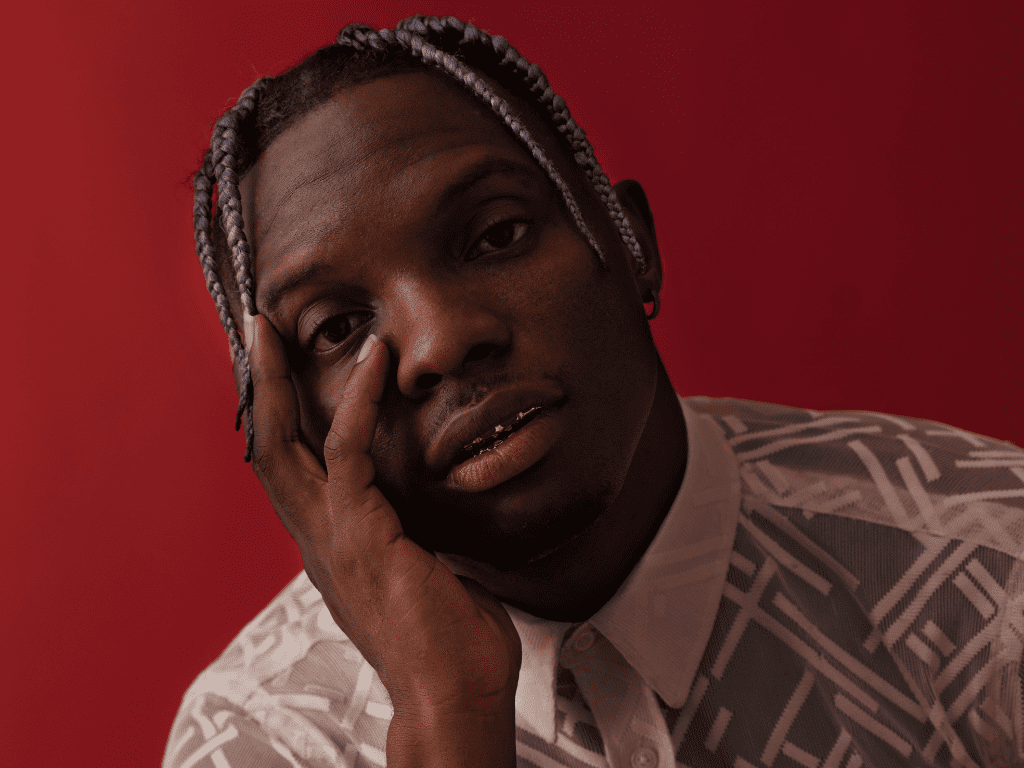 In the pulsating world of Afropop, one name has been making waves and seizing the spotlight with a magnetic presence – Idahams. After an impressive journey marked by the original release of 'Wetin No Good,' which garnered nearly five million global streams and set TikTok ablaze, the Nigerian music sensation is back with an electrifying remix of his chart-topping hit. As the anticipation mounts for this new release, it's evident that Idahams has solidified his place in the music industry, earning accolades from revered platforms such as BBC 1Xtra, Clash Magazine, Metal, Earmilk, and Notion Magazine. With an undeniable musical prowess, Idahams has proven that he is not a mere fleeting sensation but a formidable force to be reckoned with. In this exclusive interview, we sit down with the Afrobeats star to dive deeper into his musical journey and gain insight into the inspiration behind the catchy remix of 'Wetin No Good.'
Pinch Of Sol: What was the inspiration behind the brilliant collaboration with Eltee Skhillz and Dandizzy for the "Wetin No Good" (Remix), and how did they enhance the hit track with their contributions?
Idahams: Eltee Skhillz and Dan Dizzy are my brothers, and I know the energy they put in when releasing their personal songs; plus, they are very talented. I looked at the success of the original version of "Wetin No Good" and thought it would be nice to put my guys on it. Eltee and Dan Dizzy came to mind as we've always been supporting each other. They did their verses and gave a whole new flavor to the song. I'm sure the fans love it as much as I do.
Pinch Of Sol: The music video follows a humorous narrative around love and relationships. Can you tell us more about the creative process behind the visuals and how it complements the song's themes?
Idahams: At first when people hear the song "Wetin No Good," what comes to their mind is heartbreak but actually, it's a song that talks about a girl not just any girl – it's about a "bad girl" that loves doing crazy stuff. In the video you can see the girl playing Eltee Skhillz, Dan Dizzy and I. So, the song is about me complimenting her prowess. I love bad girls though (laughs).
Pinch Of Sol: You've maintained the infectious energy of the original track while adding new flavor with the additional verses. How were you able to preserve the familiar elements that fans love while delivering something fresh and exciting for your audience?
Idahams: Each time I make a song, I'm very intentional and I try to create hooks that music lovers, especially my fans will love to sing along to. The song has a lot of hooks and I know the parts that will attract people. I Have performed the original version at several places and it's easy for me to give the familiar elements that fans will love.
Pinch Of Sol: Nigerian pop culture contributes to the charm and appeal of the video. Were you actively involved in incorporating these elements?
Idahams: Absolutely – the fact is, anything that has to do with my brand I'm 100% involved to ensure that it aligns to my vision and persona. I'm a creative so I should pay attention to everything that concerns me.
Pinch Of Sol: With the original track garnering significant success on TikTok, how did the feedback and reactions from your fans influence your decision to create a remix? Were there any particular responses that stood out to you?
Idahams: Yes, there were comments when I first released the song that if I had added XYZ artists on the song, it would get to number 1 as the song had huge potential. As for which ones stood out to me? Actually, there were a lot of responses; some even wanted me to put a big artist on it. I had to discuss it with my team and we agreed to have two thriving and hustle-spirited talents, which became Eltee and Dan.
Pinch Of Sol: How did rhythmic influences from your hometown, Bonny Island, inspire the "Wetin No Good" remix? And how crucial is it for you to maintain a strong connection to your roots?
Idahams: "Wetin No Good" is a sweet melodic song that still has the Idahams sound on Amapiano instrumentation. I'm always connected to my root because it is the core of my sound and music. You would always hear it in my music and I'm sure that's why you asked this question.
Pinch Of Sol: The track exudes definite "summer vibes." How do you believe the timing of its release impacts its reception and resonance with the audience?
Idahams: At the beginning of this year, my team and I had planned when we would be releasing music and how many songs we would be dropping this year. I didn't know I would be doing a remix for one of the singles but going by the response we got from the original version of "Wetin No Good", it became imminent that a remix had to be done. Talking about timing, it looks like I offered something for the season but it's just me and my team playing out our script and God making it come to fruition at the right time.
Pinch Of Sol: As an artist who has achieved substantial acclaim in Afropop, why do you think it is gaining more prominence on the global stage? What are your aspirations for the future of your music, and how do you plan to keep pushing the boundaries of the genre?
Idahams: I can boldly say I make good music and good music spreads organically. I'm not surprised that music lovers all over the world connect to my music, even the ones that don't understand what I'm saying. It's the same for many artists in Nigeria today. Our music goes beyond borders and people across the world want to hear more from where Wizkid, Burna Boy, Davido, Tiwa Savage, Yemi Alade and yours truly come from. It's Nigeria to the world. There's more to do this year including releasing another song and holding my first major concert – 'Man On Fire' in my home city, Port Harcourt, come November 26, 2023.