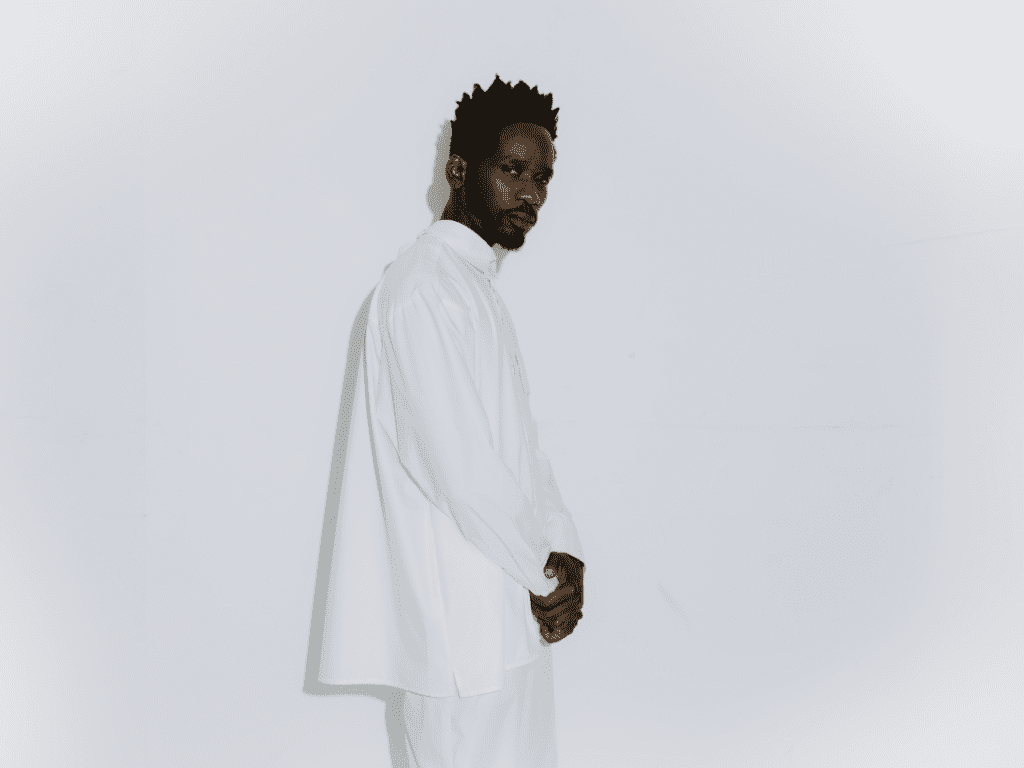 In the dynamic realm of contemporary music, few artists have achieved the level of international acclaim and cross-genre success that Mr Eazi has effortlessly attained. With his magnetic charisma and innovative sound, Mr Eazi has captivated audiences around the world and earned himself Grammy and Latin Grammy awards along the way. As the anticipation reaches a crescendo, Pinch of Sol is honored to present an exclusive interview with the global superstar, as he announced his long-awaited official solo debut album, set to arrive on October 27.
More on This Topic: 

Mr Eazi Announces Debut Solo Album; "Chop Time, No Friends" Making Waves as Lead Single
Pinch Of Sol: Mr Eazi, you just announced your upcoming debut solo album and introduced the single "Chop Time, No Friend." Can you tell us about the creative process behind this record and what listeners can expect from it?
Mr Eazi: During the creative process, I listened to the guitar riffs and the first thing that immediately came to me was the saying "chop time, no friend". This was one of the songs I recorded at the beginning of the album and it was really basically saying where my mind was at the time, you know. Accepting one's success and deciding to be in the moment and enjoy the moment, and that's why I said if I'm enjoying my woman, I don't look at anybody's face. That means not listening to the comments, not listening to other people's opinions, but just being in the moment and enjoying the moment. That was the motivation behind it and that was what I tried to express in the song.
Pinch Of Sol: How important was it for you to maintain the signature Banku Music sound throughout your career, and how does it evolve in "Chop Time, No Friend"?
Mr Eazi: There was no real sort of total intention to make Banku music to be honest, it was just as soon as I heard the beat, so I guess I'd say big up to the producer who started the production, which was Killbeatz producing in Ghana. I think what you'll hear is really that signature Ghanaian sort of flair at the beginning of the song.
Pinch Of Sol: The accompanying music video for "Chop Time, No Friend" was filmed in Dakar by Allison Swank Owen. How did that collaboration come about, and what message are you aiming to convey through the visuals?
Mr Eazi: For the visuals, first of all, Allison and I have been collaborating since my last project (Life is Eazi, Vol. 2 – Lagos to London) and I love her style of making music videos, just the way her videos always look effortless. In this video, I'm just trying to portray where I am right now, which is focusing on enjoying the moment and that's what the song's about; living in the now. We focus so much on the future and the amount of things that could go wrong and sometimes instead of celebrating the now, we get robbed off the present because we're thinking about the future. The song and the video is just a celebration of now being in the moment and being grateful.
Pinch Of Sol: The album cover art was painted by South African artist Sinalo Ngcaba. What drew you to their work, and how does the cover art represent the essence of the record?
Mr Eazi: When I saw Sinalo's work on the internet, I just loved her style of painting and I've been working with her ever since, not just for "Chop Time, No Friend" but for other projects as well. I'm in this phase where I'm merging contemporary African art with African music and I think it's beautiful
Pinch Of Sol: As a highly successful artist and entrepreneur, you've established the talent incubator program, emPawa Africa. How has this initiative impacted the careers of young African artists, and what do you hope to achieve with its continued growth?
Mr Eazi: One of the things that is the most beautiful thing about Africa right now is the amount of talent coming from Africa and it's not just talent in music and arts, but also in sports and in tech, and for me, I kinda see it as my life's mission to continue to create and support creatives and I think creativity is one of the most important tools for mobility. Creative freedom for Africans can lead to economic freedom for Africans.
Pinch Of Sol: You've worked with stars like Beyoncé and J Balvin. Can we expect any exciting collaborations on your debut album?
Mr Eazi: This album is very personal to me, so I was very picky with the collaborations on it. It was a very selfish album and the features on the album are basically two of some of the artists within emPawa, within my ecosystem, and a band I have always wanted to work with. I thought it would take me 20 years of a career to work with them but I was able to do that on this album so it's lovely.
Pinch Of Sol: With your accomplishments, including winning Grammy and Latin Grammy awards, what advice would you give to aspiring African artists looking to break into the global music scene?
Mr Eazi: I say just stay true to yourself, and all sorts of experimentation are allowed, and the world is your Oyster, and everybody is looking to African music. It's such a good time because one can make music at whatever level they are like you don't even need to sing in a foreign language for your song to be the biggest song in the world.