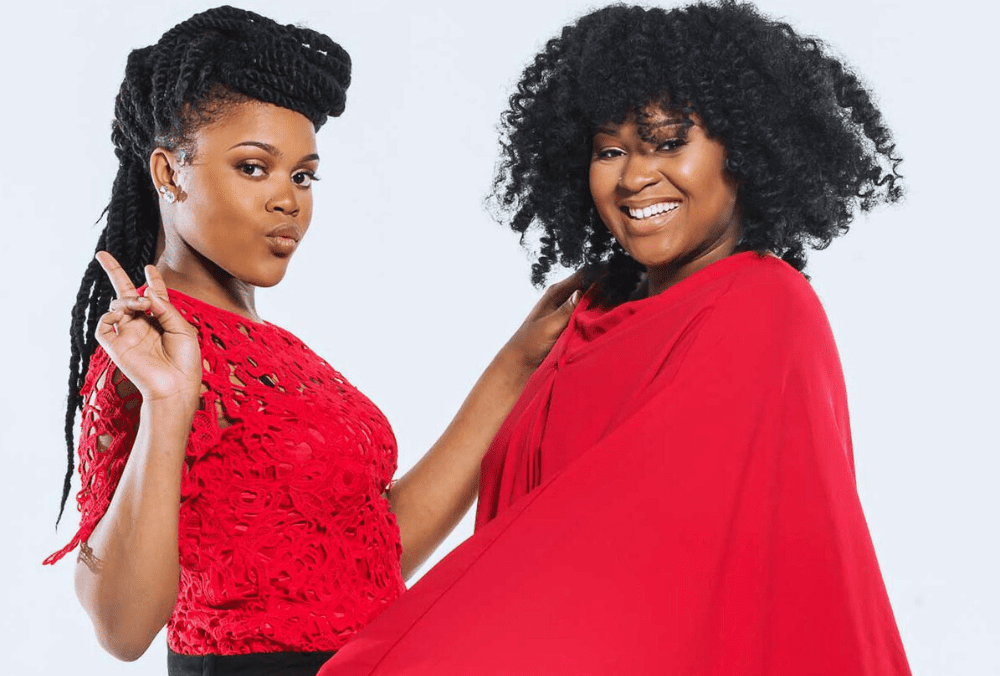 R&B sister duo The Amours have returned with their latest single, "JK, I Love You," marking their third song release of the year. Produced by Camper, the track provides an honest exploration of the emotional rollercoaster within a relationship. In the chorus, they sing, "I know I can be a bit bipolar sometimes / I go from hating you one minute and the next one I'm like / JK, I love you."
Speaking about the inspiration behind "JK, I Love You," The Amours shared with Rated R&B, "We're lover girls and we love extremely hard. So much so, that it has literally driven us crazy in our own personal lives. Mania within relationships is a real thing and not often talked about. We wanted to run off our relationship 'icks' in the most clever way to where our fans could possibly find similarities in their own situations. We believe that you can bounce back from a lot in your relationship if the love is real."
They continued, "One thing about us, we're not afraid to express how we feel to our significant others. (The girls are very vocal, okay?!) And for our shy, timid lovers, we created an anthem for you to blast to your partner to get the message across without you saying it."
The accompanying video for "JK, I Love You" draws inspiration from the iconic visual style of newly inducted Rock & Roll Hall of Famer Missy Elliott, particularly her "The Rain" music video.
This latest release follows The Amours' earlier tracks in 2023, namely "Don't Deserve" in January and "Before I Met You" in May. All three songs, produced by Camper, are set to feature on their upcoming EP, scheduled for an early 2024 release.
In an exclusive statement to Rated R&B, The Amours shared their creative vision, stating, "We're striving to make honest music that feels good. Us telling our own personal stories that people can actually connect to is at the forefront of our creative process right now. We want our fans to really feel like we're their homegirls because that's really what we are to each other in spite of us being sisters. We learn so much about what each person is going through in our creative process. It simply starts off with a conversation, and then we realize we've dealt with similar situations at different times. We want our supporters to see themselves in our music that same way."
The Amours' upcoming project follows their 2019 debut EP, Mon Amour.
Listen to The Amours' new single "JK, I Love You" here.