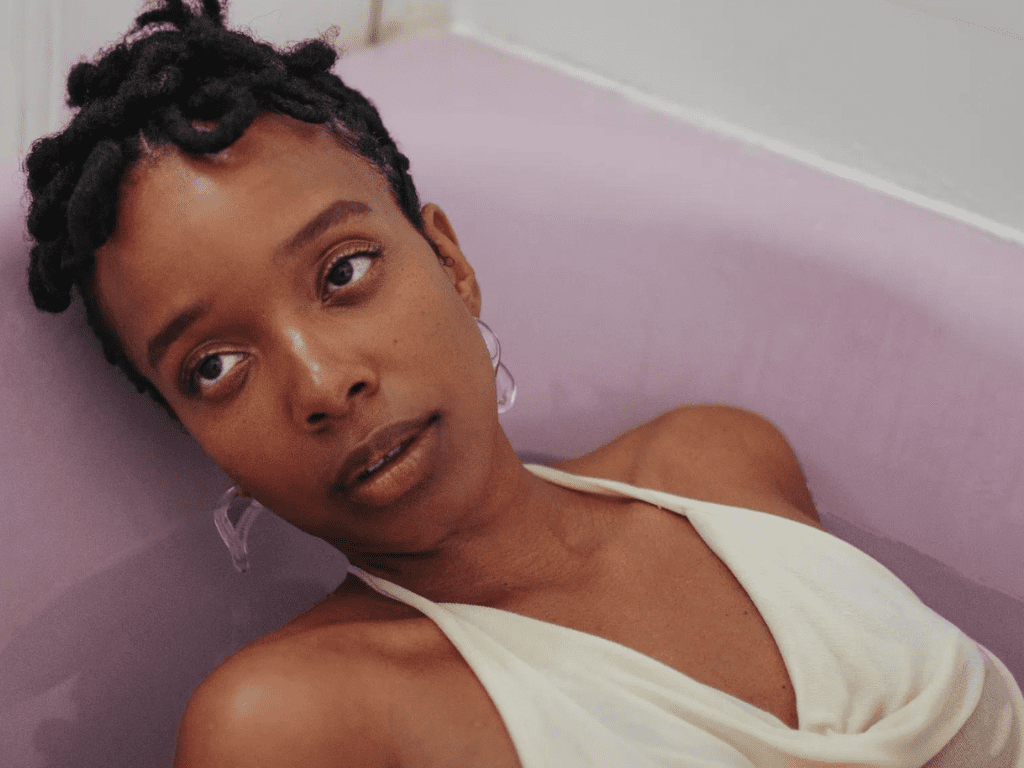 Singer-songwriter Jamila Woods has just unveiled her latest single, "Good News," offering a glimpse into her upcoming album, Water Made Us. Co-written with Biako and Jean Placide, this track continues the theme of returning to a place of positivity and warmth, as hinted at by its predecessor, "Boomerang."
In "Good News," Woods reflects, "I take it back, the words I said, that cast a cloud over my head. I'll make it back to where I've been; my footprints will be different then."
Discussing the song's inspiration, Woods shares, "The title of the album comes from one of the lyrics, 'the good news is we were happy once, the good news is water always runs back where it came from, the good news is water made us.' For me, the song is a lesson in surrender, a lesson I learn from water over and over again."
"Good News" follows the previously released tracks "Boomerang" and "Tiny Garden," featuring duendita. Woods even premiered a visually captivating video for "Tiny Garden."
The video for "Tiny Garden" was shot entirely in reverse at the Chicago Magic Lounge, known for its portals and hidden rooms. The choreography, both forwards and backward, was directed by the incredible burlesque artist Po Chop.
All three songs will be featured on Woods' forthcoming album, Water Made Us, which is set to be released on October 13 via Jajaguwar. Executive produced by Woods and LA-based producer McClenney, the album includes contributions from artists like Saba and Peter CottonTale. This release follows her highly acclaimed 2019 album, LEGACY! LEGACY!
Listen to "Good News" by Jamila Woods below.