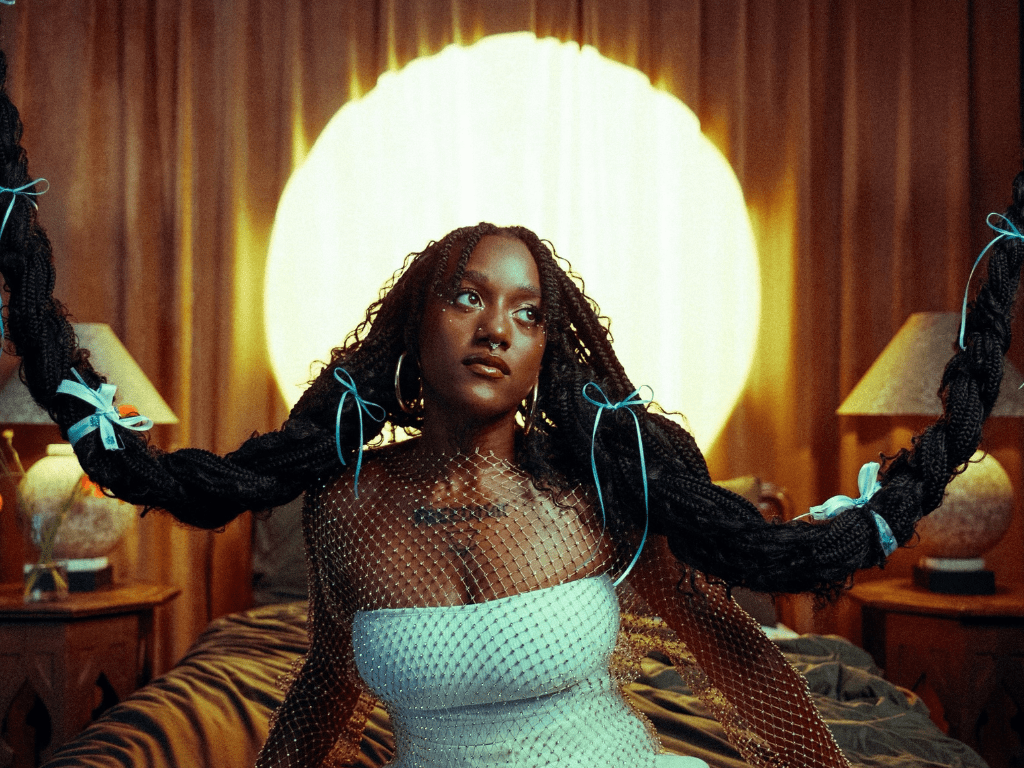 Atlanta's alternative R&B enchantress, Aryeè The Gem, has just unleashed a musical revolution that will have you questioning your own reflection. Get ready to be mesmerized as she drops her scintillating new single, 'Mirror,' leaving fans clamoring for more of her soulful sorcery. This electrifying track is the latest gem in her crown as she gears up to unveil her highly anticipated debut solo EP, set to rock the airwaves later this year through the indie powerhouse, Saint & Citizen Music.
Out now on all platforms, 'Mirror' steps into the limelight and claims its rightful place among Aryeè The Gem's smash hits. Prepare to be blown away, for this single follows the sensational success of her previous banger, 'To It,' which has clocked almost a million plays online and got the industry's bigwigs singing her praises—from Earmilk to Apple Music, ThisIsRnB to Notion Magazine, SoulTracks, and even the illustrious Metal Magazine. Whoa, that's a lineup of accolades that'd make any artist do a happy dance!
'Mirror,' written by Aryeè and imbued with the magic of her longtime colleagues Trakmatik and Hvstle, takes you on a personal journey of self-discovery and evolution. This song is your ticket to trust yourself and others, and to open your heart to a world of reciprocity and new beginnings. Aryeè's hauntingly lovely voice will sweep you away on a kaleidoscope adventure of emotions as the catchy percussion rhythms, synth keys, and sumptuous bass guitar melodies surround your senses. Prepare to have an out-of-this-world experience with development, resilience, and sweet, sweet freedom.
Hold on tight, as Aryeè reveals the inspiration behind this beguiling tune: "This song was inspired by the process of growth and development; it reflects my growth, resilience, and newfound freedom. With this song, I honed in on knowing myself and trusting in the path that I'm taking. As I'm moving forward, I'm releasing a lot of things that no longer serve me and calling in a reflection of love through another person. My intention for this song is to amplify the energy of new beginnings in love and life, while trusting that everything unfolding is for my highest good."
If you've got a thing for the smooth vibes of Victoria Monet, the sultry sass of Syd, the soulful melodies of Ari Lennox, or the ethereal charm of Solange, Aryeè The Gem's music will ignite your inner musical inferno. Hailing from Milwaukee, Aryeè's love affair with music began when she was knee-high to a grasshopper, immersed in choirs from elementary school right through to college. Her roots run deep, drawing inspiration from legends like Lauryn Hill, Jill Scott, and Brandy, as she deftly fuses R&B, soul, hip-hop, and indie elements, conjuring a spellbinding high-frequency sound that weaves art and healing through musical wizardry.
In a whirlwind year, Aryeè The Gem has made her mark on the scene, leaving an indelible imprint with her debut single, 'Spring,' and its spellbinding 100,000+ streams on Spotify. TikTok couldn't get enough of her either! Now, with the release of 'Mirror' and the impending release of her debut solo EP, Aryeè's star is ascending higher and higher.
Follow her journey on Instagram and TikTok to stay in the loop. 'Mirror' has dropped on all major platforms on August 4, so don't miss your chance to embark on a captivating musical odyssey with one of the most exciting voices in the alternative R&B universe. Aryeè The Gem is here to slay, so get ready to dance, dream, and discover your reflection in her mesmerizing 'Mirror'!
Want to Connect with Ayreè The Gem?