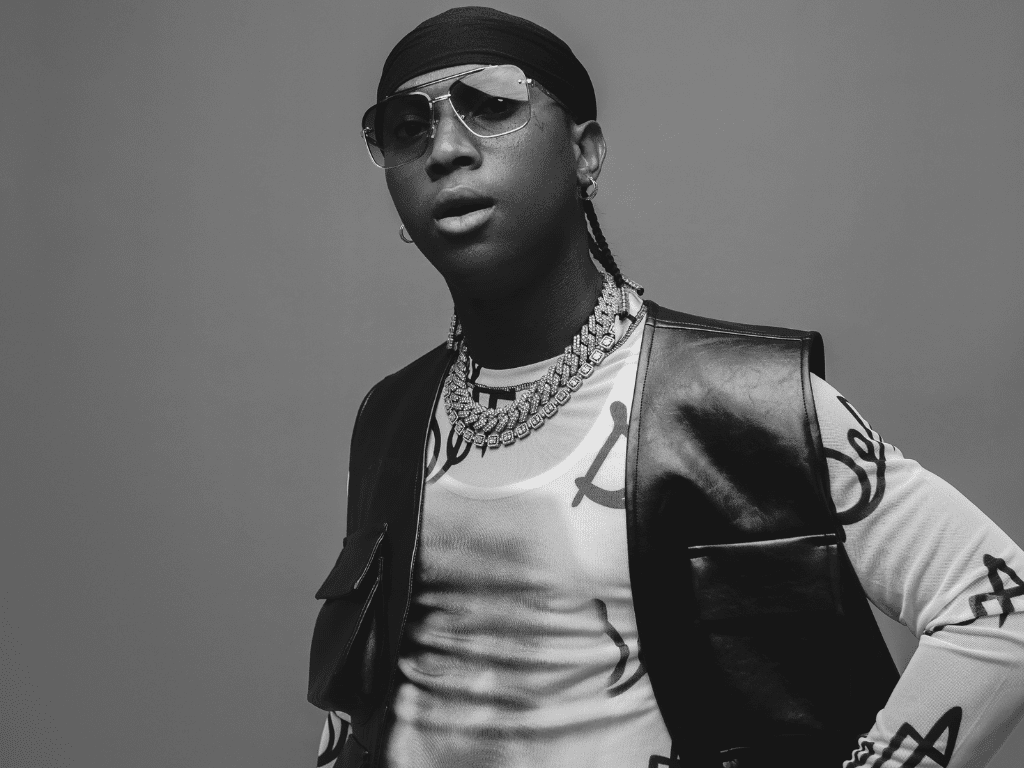 In the vibrant world of Afrobeats, Bella Shmurda has emerged as a rising star, captivating listeners with his unique sound and infectious energy. With the recent announcement of his upcoming EP, titled "DND" (Do not Disturb), Bella Shmurda sets the stage for a thrilling new chapter in his already illustrious discography. Following the phenomenal success of his debut album, "Hypertension," which garnered over 250 million worldwide downloads and produced chart-topping hits like "New Born Fela," "Contraband," and "Philo," the anticipation surrounding his next musical offering is reaching fever pitch. Scheduled for release on July 26, "DND" promises to deliver fresh and captivating material that will undoubtedly leave his loyal fan base yearning for more.
Join us as we delve into Bella Shmurda's evolving journey and discover what lies ahead for this dynamic Afrobeats sensation.
Pinch Of Sol: You have an EP coming up, called DND. You've already shared the first track, which
stands for "Do Not Disturb." Can you tell us more about the concept behind this title
and how it reflects your current frame of mind as an artist?
Bella Shmurda: Basically, DND is where I am, where I have always been, now is when I just decide to put
it into my music, I have always said in interviews that my environment inspires the kind of
a song I do, hence I call my genre the conscious sound because I'm conscious about what's
happening around me and in my life, so let's say the concept behind this title is me, it's
where I am, I don't want to be disturbed, I just want to do it the way I feel it is and not being
stressed at it.
Pinch Of Sol: The lead single features Lil Kesh. How did the collaboration come about, and what
was the creative process like working with him on this track?
Bella Shmurda: Working with Lil Kesh on DND was amazing and seamless. While working on this
project, Lil Kesh hit me up and said I have something for us. I asked him to send it through,
his verse was laid already and the beat, that was the magic. I listened to it a couple of times, and I
just found myself singing what's going on around me and in my head on the sick joint, "got
my phone is on lock, do not disturb, me if I no respond" (laughs).
Pinch Of Sol: "DND" combines Afrobeats and amapiano. Can you elaborate on how you
approached blending these genres and what inspired you to explore this musical
direction?
Bella Shmurda: You see the combination of Afrobeats and Amapiano, big shoutout to the producers
doing these things, big shout out to Rewardbeatz on DND, I'd say they make these things
seamless, because I wasn't in the process of the beat-making. I don't know what's always
going on inside their head but the way they infuse everything together but trust me when
they do their thing and send to artists to listen, it's always just what we want and how we
structure it in our head, sometimes what they put inside the beat directs what song or lyrics
would be birthed.
Pinch Of Sol: As an artist known for your conscious and relatable music, what messages or themes
can listeners expect to find in your upcoming EP, DND, particularly in the title track?
Bella Shmurda: Just do whatever it is you feel like doing, as long as it is right, and don't let anyone
disturb you at it. Make that money, treat that girl that gives you joy with the utmost care, and
don't mind what society says.
Pinch Of Sol: You mentioned that the new release captures your current headspace. Could you
expand on that and share some of the emotions or experiences that influenced the
lyrics and overall vibe of the track?
Bella Shmurda: Yeah, my current headspace is "Do Not Disturb" and yeah it comes with some
emotions too. I didn't want to be disturbed while doing anything, I didn't want any external
influence, even in the selection and process of this current project, my team wasn't having it
and I wasn't either. Emotions took it tolls, these reflects in the selections and some of the
title too lol, "In Charge", "DND", but thank God for all.
Pinch Of Sol: What can fans expect from the collaborative songs featuring Tiwa Savage and Pheelz
on your anticipated EP, and how did these partnerships come about?
Bella Shmurda: Expect the best of the Best. NSV with Tiwa Savage and Bankruptcy with Pheelz are ones
for the club, collaborating with these people was just DMs away. The night I linked up with
Pheelz, we made more than one magic and we can't wait to share it with the world.
Pinch Of Sol: With a rapidly growing discography and a wide range of collaborations, what are
some of the milestones and achievements that you are most proud of in your
musical journey so far? And how do you plan to build upon them with the
forthcoming releases?
Bella Shmurda: I wouldn't even point out one or two. I'd just say I'm proud of my general growth and it
reflects greatly in everything I do, just keep your fingers crossed as I build on them brick by
brick.