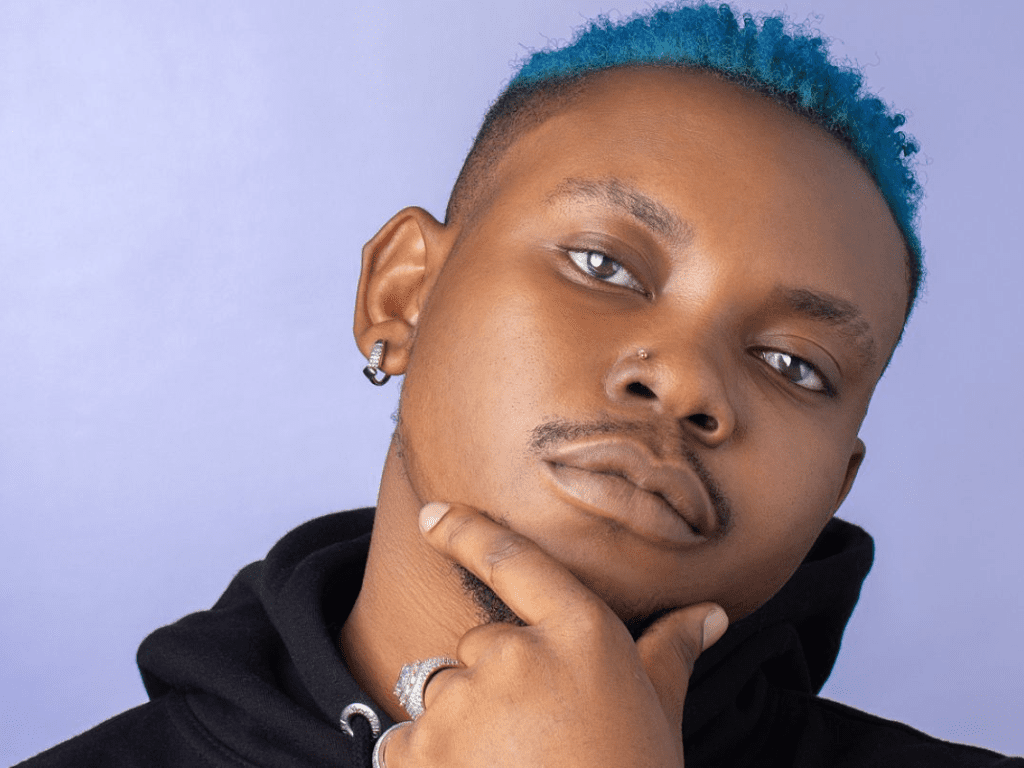 Olakira, the sensational afropop artist, is making waves once again after his viral hit track 'Polongo' garnered over five million global streams last summer. While fans eagerly await his highly anticipated debut album set to release this October, Olakira is back in the spotlight with an exciting double-a side single release titled 'ILEKE' and 'KISSES.' Not only that, but he is also gearing up for a mini African and European tour, with confirmed stops in Ethiopia, Senegal, Kenya, and the Netherlands. In this article, we will delve into Olakira's latest releases, his musical prowess, and his remarkable journey so far.
'ILEKE' and 'KISSES': The Captivating Singles
Produced by Simba Tagz (known for working with Burna Boy and Mr Eazi) and Olakira himself, 'Ileke' and 'Kisses' offer an immersive listening experience for fans and critics alike. Olakira's captivating melodies, irresistible musical soundscapes, and unmatched artistic prowess are on full display in these songs.
'ILEKE': An Upbeat Fusion
'Ileke' stands as the frontrunner of the two singles, presenting an upbeat and feel-good vibe. The track showcases Olakira's lyrical prowess in both English and Yoruba languages as he expresses his emotions for his leading lady. The fusion of afrobeats and amapiano genres creates an outstanding sound bed that keeps listeners grooving.
'KISSES': A Display of Versatility
The second a-side single, 'Kisses,' reveals Olakira's versatility as a musician and producer. The track highlights his ability to craft melodies that deeply resonate with the audience's emotions. With infectious pop elements, lush amapiano-leaning log drums, and enthralling songwriting, 'Kisses' is a testament to Olakira's talent and creativity.
Visual Spectacle: 'Ileke' Music Video
To complement the release of 'Ileke,' Olakira has treated his fans to an exquisite music video. Directed by the award-winning filmmaker Clarence Peters (known for his work with Wizkid, Fireboy DML, and Tiwa Savage), the video takes viewers on a captivating journey through Olakira's vibrant world. It showcases the beauty, allure, and rich cultural heritage of African women, while also highlighting the fashion trends of the continent. The music video has already amassed over a quarter of a million views on YouTube, further cementing Olakira's popularity and global appeal.
The Rise of Olakira A Multifaceted Musician
Olakira, a fast-rising Nigerian singer, songwriter, musician, and producer, burst onto the global music landscape in 2020 with his massive hit 'In My Maserati.' Since then, he has continued to captivate audiences worldwide. As a teenager, Olakira taught himself to play various musical instruments, showcasing his dedication to mastering his craft.
Contributions to Nigerian Music
Before launching his solo career, Olakira made significant contributions to the Nigerian music industry. He produced and wrote some of the country's biggest hits, including co-producing Dotman's 'My Woman' and 'Akube.' These accomplishments helped him secure a record deal with U&I Music, leading to the release of his own music.
Accolades and Achievements
Olakira's talent has not gone unnoticed, earning him several accolades and nominations. In 2021, he was nominated for 'Rookie of the Year' at The Headies, Nigeria's prestigious music awards. He also received nominations for 'Artist of the Year' and 'Producer of the Year' at the All Africa Music Awards. Furthermore, his breakout track 'In My Maserati' led to a groundbreaking partnership and endorsement deal with Maserati, making him the first African artist to collaborate with the renowned Italian luxury car manufacturer.
The Journey Continues
After dedicating the first half of 2023 to recording his highly anticipated debut album, Olakira is poised to pick up where he left off. The release of 'Ileke' and 'Kisses' serves as a tantalizing preview of what's to come in October. Fans can look forward to experiencing Olakira's unique musical style, infectious melodies, and captivating storytelling in his forthcoming album.
Olakira's return to the music scene with 'ILEKE' and 'KISSES' marks another milestone in his flourishing career. These singles showcase his artistic growth, versatility, and ability to connect with listeners on a profound level. As Olakira prepares for his African and European tour, music enthusiasts around the world eagerly await his highly anticipated debut album. With his undeniable talent and remarkable achievements, Olakira is undoubtedly an artist poised for even greater success in the future.