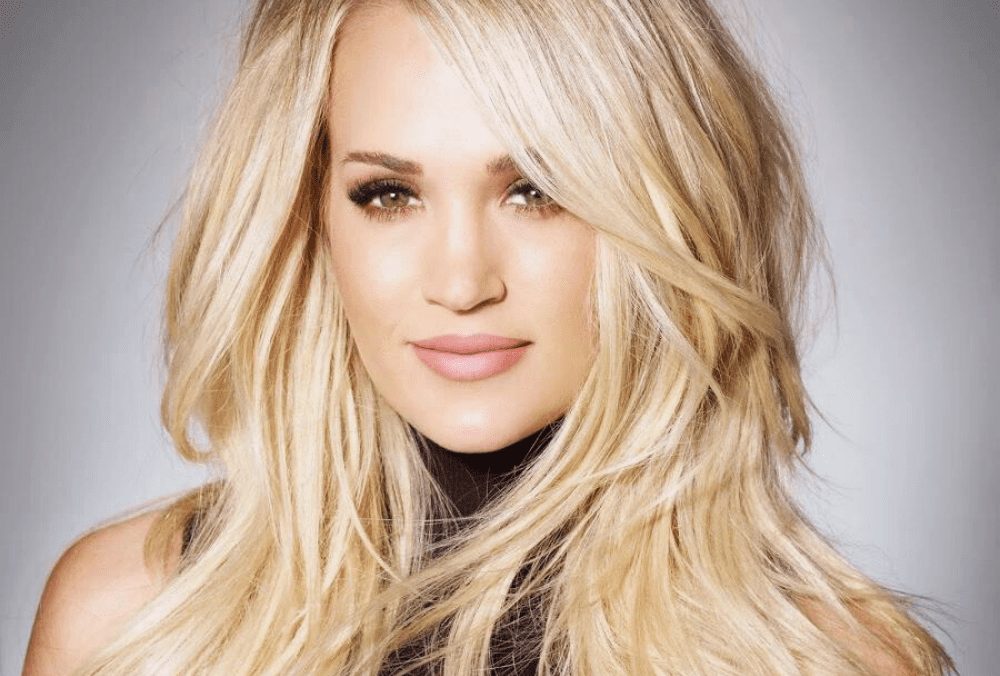 Country music has always had a dedicated and passionate fan base that supports and cheers for their favorite artists. Fan clubs are an integral part of the country music culture, bringing fans together and creating a sense of community. In this article, we will explore the ultimate top 10 country music's biggest fan clubs. These fan clubs are known for their unwavering support, enthusiasm, and love for their beloved artists. So, let's dive in and discover the incredible fan clubs that have captured the hearts of country music fans around the world.
Carrie Underwood: Care Bears
Carrie Underwood, with her powerful vocals and inspiring lyrics, has captivated the hearts of millions of fans worldwide. The "Care Bears" is the official fan club of Carrie Underwood. This fan club not only celebrates her music but also supports her philanthropic endeavors. Care Bears members have exclusive access to pre-sale tickets, meet-and-greet opportunities, and special merchandise.
Brad Paisley: Paisley Nation
Brad Paisley is known for his heartfelt ballads and catchy tunes. The "Paisley Nation" fan club is dedicated to all things Brad Paisley. This fan club offers its members unique experiences, including early access to concert tickets, exclusive content, and a chance to connect with other Paisley Nation members through online forums and events.
Luke Bryan: The Nut House
Luke Bryan's energetic performances and infectious charisma have garnered a massive following. The "Nut House" is the official fan club of Luke Bryan. Being a part of The Nut House means getting priority access to concert tickets, meet-and-greet opportunities, and exclusive merchandise. Members can also enjoy special contests and giveaways throughout the year.
Eric Church: The Church Choir
Eric Church is known for his rebellious spirit and raw storytelling. The "Church Choir" is an extraordinary fan club that celebrates Eric Church's music and his unique connection with his fans. Church Choir members receive benefits like presale access, exclusive merchandise, and even an annual vinyl record sent directly to their door.
Luke Combs: Bootleggers
Luke Combs has taken the country music scene by storm with his soulful voice and relatable lyrics. The "Bootleggers" fan club is a vibrant community that supports Luke Combs and his music. Bootleggers gain access to presale tickets, VIP experiences, and exclusive content. Members can connect with fellow Bootleggers through social media groups and attend special events.
Maren Morris: Heroes
Maren Morris has established herself as a powerful voice in country music, breaking boundaries and pushing the genre forward. The "Heroes" fan club is a testament to Maren Morris's impact on her fans. Heroes members enjoy benefits such as early ticket access, exclusive merchandise, and behind-the-scenes content. This fan club also provides a platform for fans to share their stories and connect with each other.
Chris Janson: Janson Junkies
Chris Janson's high-energy performances and charismatic stage presence have gained him a dedicated following. The "Janson Junkies" fan club is all about celebrating Chris Janson's music and his fans' passion. Janson Junkies receive perks like presale ticket access, exclusive videos, and special merchandise discounts. Members can also participate in fan club events and interact with Chris Janson himself.
Scotty McCreery: McCreerians
Scotty McCreery's smooth vocals and genuine personality have endeared him to countless fans. The "McCreerians" fan club is a close-knit community that supports Scotty McCreery on his musical journey. McCreerians enjoy exclusive benefits, including meet-and-greet opportunities, early ticket access, and personalized merchandise. This fan club offers a space for fans to connect and share their love for Scotty McCreery.
Miranda Lambert: Ran Fans
Miranda Lambert's powerful voice and honest songwriting have made her a favorite among country music fans. The "Ran Fans" fan club is dedicated to supporting Miranda Lambert and her music. Ran Fans receive access to exclusive content, discounted merchandise, and early ticket opportunities. Members also have the chance to participate in meet-and-greets and attend fan club parties.
Ashley McBryde: The McBryde Trybe
Ashley McBryde's raw talent and authentic storytelling have earned her a loyal fan base. The "McBryde Trybe" is a fan club that celebrates Ashley McBryde's music and her fans' unwavering support. McBryde Trybe members enjoy exclusive perks like presale ticket access, meet-and-greet opportunities, and personalized fan club merchandise. This fan club fosters a sense of belonging and camaraderie among Ashley McBryde's fans.
Conclusion
Country music fan clubs play a vital role in connecting fans with their favorite artists and creating a sense of belonging within the country music community. The ultimate top 10 country music's biggest fan clubs we explored in this article demonstrate the passion and dedication of country music fans worldwide. From the Care Bears supporting Carrie Underwood to the McBryde Trybe standing by Ashley McBryde, these fan clubs are a testament to the profound impact that country music artists have on their fans.
FAQs
1. Can anyone join these fan clubs?
Yes, most of these fan clubs are open to anyone who wants to join and support the respective artists.
2. Are there any membership fees for these fan clubs?
Yes, some fan clubs may require a membership fee to access exclusive benefits and merchandise.
3. How can I join these fan clubs?
You can join these fan clubs by visiting the official websites of the respective artists and following the instructions to become a member.
4. Do these fan clubs organize fan events?
Yes, many of these fan clubs organize special events, fan parties, and meet-and-greets for their members.
5. Can I meet the artists through these fan clubs?
Depending on the fan club and availability, some members may have the opportunity to meet the artists during exclusive meet-and-greet events.