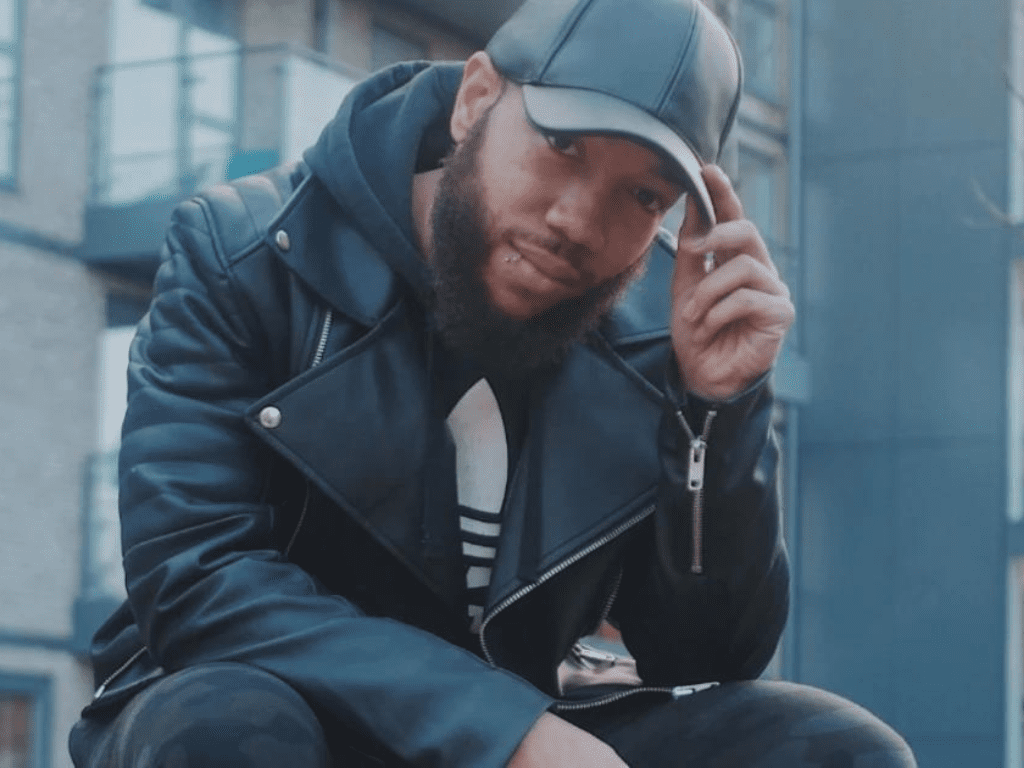 At XVR BLCK's core is a remarkable talent that has reshaped the UK music landscape. Renowned for his exceptional production work, XVR BLCK has collaborated with some of the most influential artists in the scene, including Kojey Radical, Ms. Banks, B Young, and Shaé Universe. Breaking out of the UK's borders, he has also produced for international icons like Teedra Moses and Shola Ama. With an massive portfolio of achievements, XVR BLCK has quietly established himself as the go-to producer for many of the UK's standout musical moments in recent years.
Now, XVR BLCK is poised to step into the forefront with his latest project, The BLCKOut (EP) Vol. 1. This exquisite EP unveils XVR's refreshing take on UK R&B, elevating the genre to new dimensions. Composed, produced, and engineered entirely by XVR BLCK himself, The BLCKOut (EP) Vol. 1 serves as the inaugural chapter in a series of three projects that will showcase the very best of British Black music over the next 12 months.
The BLCKOut (EP) Vol. 1: A Harmonious Fusion of Talent and Creativity
Collaborating with an array of rising talents, including Ryan De La Cruz, SNE, Nicolas Alexander, 1ZerO, and Gimme2Minutes, XVR BLCK's The BLCKOut (EP) Vol. 1 presents an exciting display of UK R&B music in a style only he can deliver. The EP takes listeners on a captivating musical journey, starting with the powerful opening track, "Check The Portfolio," where XVR BLCK brings the proper heat to your doorstep. From there, the EP continues to captivate, with the infectious summer party starter, "Pembeni," and the early fan-favorite, "EastSide."
Drawing inspiration from legendary producers like Timbaland, DarkChild, Jermaine Dupri, and Kaytranada, XVR BLCK infuses his music with captivating melodies and seamlessly blends various sounds. His modern sound is rooted in R&B but incorporates elements from drill, rap, afrobeats, dancehall, pop, and garage. This unique fusion creates a sonic experience that resonates with audiences, setting XVR BLCK apart as a trailblazer in the UK music scene.
XVR BLCK: A Hackney Native with Global Ambitions
Born and raised in Hackney, XVR BLCK's upbringing immersed him in the sounds of renowned producers, shaping his musical journey. Harnessing the inspiration he gained from his musical idols, XVR BLCK has meticulously crafted his own signature sound, characterized by its modernity and innovation. His music serves as a testament to the profound influence of his formative years.
As a testament to his creed, XVR BLCK has garnered recognition from major tastemakers, including BBC 1Xtra, Capital Xtra, KISS FM, Spotify, and Apple Music. Now, XVR BLCK embarks on a mission to propel UK R&B music to global recognition, commencing with the series of 'BLCKOut' projects scheduled for release over the next 12 months.
Unveiling 'The BLCKOut (EP) Vol. 1' and the Future of UK R&B
XVR BLCK's debut project, 'The BLCKOut (EP) Vol. 1,' is out now via his own indie label, BLCK RCRDS. This highly anticipated EP showcases the boundless potential of UK R&B music when it is sculpted by a visionary like XVR BLCK.
'The BLCKOut (EP) Vol. 1' Tracklist:
Check The Portfolio (featuring 1ZerO)
Serious (featuring Nicolas Alexander)
Too Deep (featuring Gimme2Minutes)
Pembeni (featuring Ryan De La Cruz)
EastSide (featuring SNE)
To get a visual glimpse of XVR BLCK's artistry, you can find the press photos here.
Stream the album on:
Stay Connected with XVR BLCK
To stay updated on XVR BLCK's journey and immerse yourself in his musical universe, connect with him on social media: