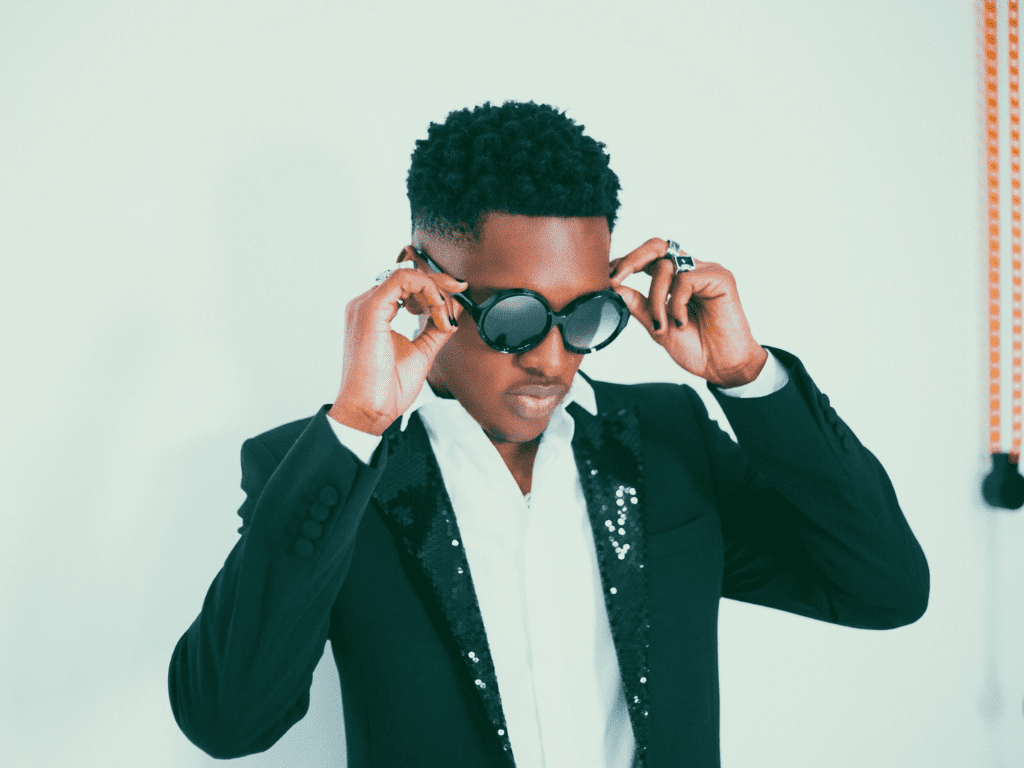 With his electrifying beats and infectious melodies, the sensational Afrobeats star DKIZZ has been taking the music industry by storm, captivating audiences worldwide. Fresh off the release of his latest track, "My Lady," which has been making waves, we sat down with DKIZZ to delve into the creative process behind his music, his journey as an artist, and his aspirations for the future.
Get ready to dive into the world of Afrobeats with the enigmatic and talented DKIZZ as he shares his insights and experiences in this interview.
Pinch Of Sol: You crushed it with the release of your latest single, "My Lady." How did you come up with the concept and how was it inspired by "one of your worst relationship experiences"?
DKIZZ: My most recent single 'My Lady' was inspired by one of my worst relationship experiences, as I had recently been in a "situationship" with someone who pretended to be the best human I could have ever met in disguise. It was a hell of a ride being exposed to new emotions and having to learn and unlearn, but it didn't work out as planned. This whole situationship took a toll on me, and the only way I could get it off my chest was to put it in my music because I find it difficult to convey things like that to people because they don't tend to understand unless they are in similar situations.
Pinch Of Sol: The accompanying visuals for "My Lady" is pure delight, revealing more of your infectious personality and star power. How do you usually approach music videos? Are you actively involved in the creative process or do you trust your team to bring your vision to life?
DKIZZ: I am 50% involved in my music videos because I am more than a musician; I am an artist because art is something I take very personally, and I also have a very clear vision on what I want, which sometimes isn't understood by others, so I have to step in and make sure it's done the way I want it. I'm also a perfectionist, therefore I want everything I'm involved with to be flawless. I'm the kind to not release an entire music video if it's not exactly how I envisioned it.
Pinch Of Sol: This new track follows your breakout single "Show Me," which has amassed over half a million plays online. How has this success impacted your music-making journey and influenced the way you create new songs?
DKIZZ: With my previous single 'Show Me', I was testing the waters, seeing what people rocked with, and I received a lot of positive responses. If you notice, the gap between the release of Show Me and my most recent single My Lady was almost a year. During that time, I worked hard on my sound and my artistic identity. I also had to spend a lot of time studying and observing how the industry's big guns moved. This inspired me to develop my own sound and work on my debut EP "Sabi Boy," which will be released this summer.
Pinch Of Sol: We're excited to hear about your upcoming EP, Sabi Boy, set to arrive this summer. Could you tell us more about the record and what fans should expect from it? Is "My Lady" part of this project as well?
DKIZZ: "Sabi Boy The EP" is my first body of work. This project stamps the identity of my sound and who I am as an artist. I have watched myself grow as an artist from when I started playing musical instruments in the church up until now and it's only right, I put out this body of work. I am a hard worker; I record songs almost every day so I have a lot of unreleased music that I might as well share with my listeners. This project has to do with my current level of confidence in my craft. During the creative process, the project was inspired by various stages of my life. It was inspired by my happy moments, sad moments, and past relationships. My lady is the project's lead single, and I'm excited by the response it has received. I guess that tells a lot about what to expect from the project when it drops.
Pinch Of Sol: Can we expect more singles to be released from your new EP, and how do you plan to promote it? Will you be touring or performing live shows to support the release?
DKIZZ: At the moment I believe it's only right to get a remix of 'My Lady' as a collaboration would be necessary to enter regions which aren't popular with my sound yet. I am working on one with an A-list Afrobeats artist which I hope to announce soon and would be dropping right before the EP. Also, the project comes with a headline tour, 'The Sabi Boy UK tour', I will be playing venues in the UK, and these are going to be my headline gigs.
Pinch Of Sol: "My Lady" is the ultimate club anthem, effortlessly blending the rich sounds of amapiano and afrobeats. It's clear that there has been a surge in popularity for the Afro genre lately. What, in your opinion, is the reason for this sudden interest, and where do you see it heading in the future?
DKIZZ: The afro genre has always been an authentic one, I grew up listening to Afrobeats since I was a child, and seeing the world at large now embrace it is something to be proud of. Shoutout to the pioneers who did an excellent work of keeping the music alive, they held it down even when it wasn't getting that much recognition. The authenticity of the genre has brought so much public acclaim from the native language infused in the music to the style, the way of dressing, the dance routines, and many more. With all the happenings of Afro artists now breaking into the Billboard Hot 100, it's only up from here.
Pinch Of Sol: What other styles would you like to experiment with in the future? Can you tell us a little about your background and what initially inspired you to pursue a career in music?
DKIZZ: I am also a big lover of R&B and a big fan of the trio girls group Flo, which I hope to get a record with someday. I am open to creating Afro R&b records in the future. My musical journey started at 15 where I began playing musical instruments at my family church and went over to become the head of the school choir in high school. My love for music always fuelled my drive to make it a career path and I'm very much excited about this journey.
Pinch Of Sol: "My Lady" has already gained over five million views on TikTok. What was your reaction to such an overwhelming response, and how do you think social media platforms like TikTok have impacted the music industry?
DKIZZ: Firstly, I use music to express feelings that I am not comfortable sharing with others. My Lady was inspired by one of my worst relationship experiences, so seeing people dance to the song all over TikTok gives me a sense of joy because it lets me know that people can relate to my experience and have likely been in a similar scenario. TikTok has also played a significant role in bringing music to the ears of new listeners. With the rate at which TikTok is growing, you don't need to have a prior fanbase to get your music heard. It's an exciting place to be
Pinch Of Sol: Your music is rooted in your Nigerian heritage, even though you are based in the UK. How important is it for you to incorporate your culture into your tracks, and what impact do you think it has on your artistry?
DKIZZ: One thing I am confident about is the authenticity of my music, regardless of the location I am situated in I'd always stay true to my craft. I can't deny the fact that different regions I find myself in inspire different sounds, but one thing is for sure I would always unconsciously infuse my native in every record I am working on, as this has now become a part of me.
Pinch Of Sol: Burna Boy, Mr. Eazi, and Omah Lay are some of the influential artists who have been pivotal in spreading the influence of afrobeats across the world. What is your reaction to being compared with them, and can you name others who have played a significant role in shaping your sound?
DKIZZ: Burna Boy, Mr. Eazi, and Omah Lay have dominated the afrobeats scene, and coming from a place like Port Harcourt where it is nearly impossible to break into the mainstream as an artist due to a lack of entertainment infrastructure, seeing them succeed in their craft has really inspired my musical journey. It gives me the impression that if they can do it, I can do it better. When I'm compared to them, I see it as a win for me since I grew up watching them and always wanted to be like them, so being compared to them just means I'm receiving the attention I deserve. I have also been highly influenced by the likes of Davido, Roddy Ricch and Rema.