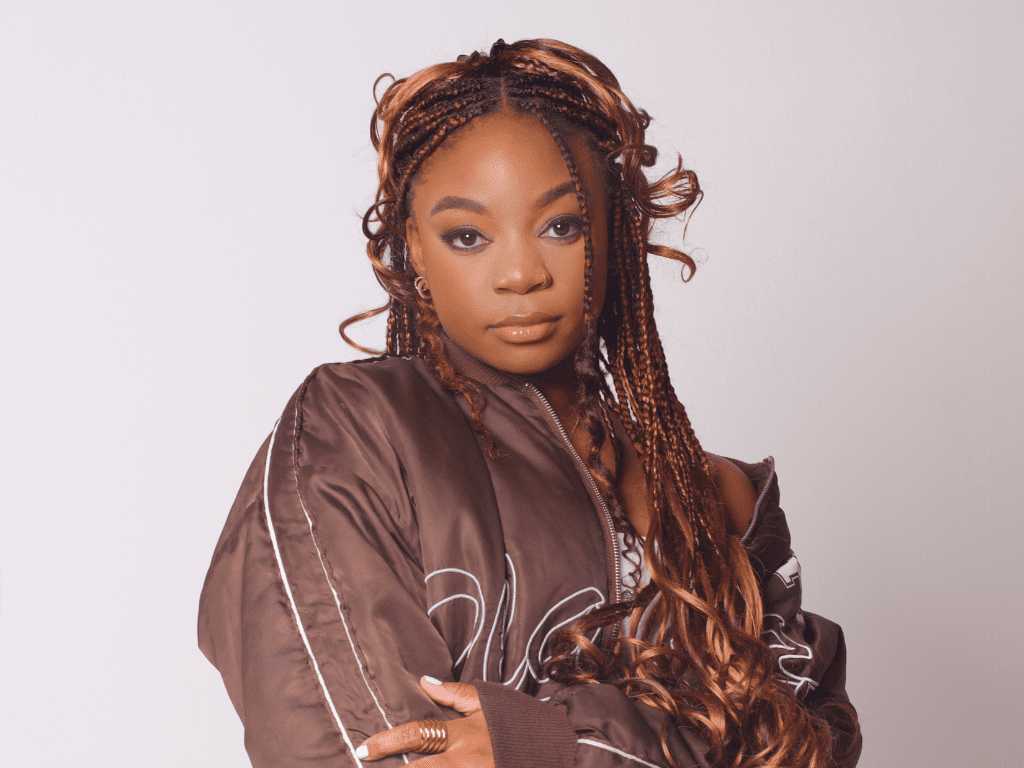 Miriam Nyarko, originally from Hertfordshire, UK, is a 20-year-old multi-talented performer who can sing, songwrite, act, and dance. Her latest track, "Built On You," was released on May 1st, and it's been getting a lot of attention! Miriam is a multi-talented musician whose velvety voice, whimsical lyrics, and pure soul attitude can very well be the next UK artist to go viral across North America and "Built On You" is proof of that.
With towering harmonies, a lush guitar arrangement, and an afrobeat flavor that propels the whole track, "Built on You" is a perfect fusion of R&B and gospel. Produced by Samuel Jinadu, who has worked with Still Shadey and The Voice UK winner Annatoria, put together this memorable piece and is sticking by Nyarko's side!
The song "Built On You" stands out due to the encouraging faith-based message it conveys. The lyrics are based on Matthew 7:25, which is Miriam's 2023 Bible verse: "The rain came down, the streams rose, and the winds blew and beat against that house; yet it did not fall, because it had its foundations on the rock." Through her music, Miriam declares that God is her rock and encourages others by sharing her own testimony.
At the tender age of four, Miriam began her musical career by performing in her church. She started acting and dancing professionally at the age of 10, when she landed a role in her first West End show. She also began honing her songwriting abilities at an early age, and at the age of 14 she sang her own songs in the world-famous Royal Albert Hall after winning a songwriting competition.
Miriam has already established herself as a major player in the acting industry. She toured with the Royal Shakespeare Company in Tony Award–winning productions such as The Boy in the Dress and Matilda: The Musical, and she portrayed Miri on the Disney and BBC series Almost Never. To realize her concept for "Built On You," Miriam collaborated extensively with producer Samuel Jinadu to bring out the best of her creative abilities.
Her music reflects her multiethnic ancestry, including influences from the United Kingdom, Ghana, and the Caribbean island nation of Barbados. She combines elements of R&B, gospel, and afrobeats to develop a style of her own. Her background was also strongly religious, and this aspect of her identity shows up frequently in her music.
Besides being influenced by artists such as Tori Kelly, H.E.R., and Madison Ryann Ward, Miriam's music has been likened to that of CalledOut Music, Limoblaze, Marizu, and Rema. Her plans for the future include putting out an EP, expanding her fan base, and playing at many festivals. She hopes to make a difference with the gift of speech she has been given and to achieve new heights in her acting career.
When it comes to R&B and Gospel music in the United Kingdom, Miriam Nyarko is definitely someone to keep an eye on. The song "Built On You" is a representation of her skill as a musician and a demonstration of her ability as a songwriter and performer. Miriam Nyarko is undeniably formidable, thanks to her charisma and the strength of her voice. We eagerly anticipate her subsequent offerings.