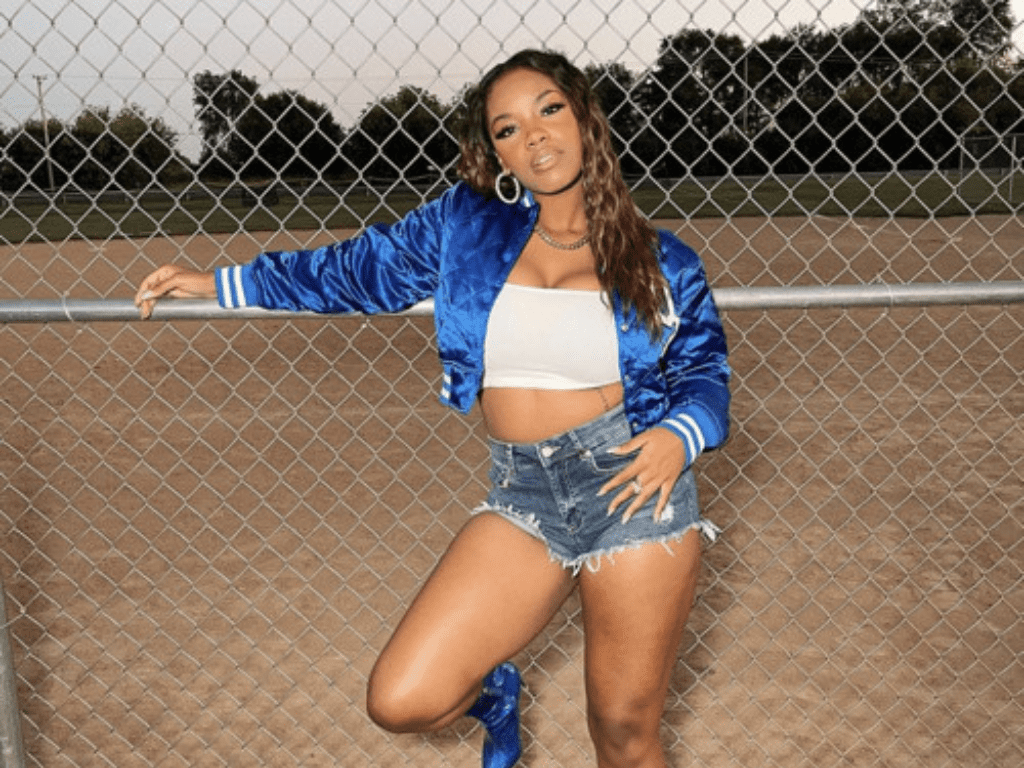 Chicago's rising star, Jade Latrice, revealed new details about her latest single, "The More," which captures the complex emotions that arise when pursuing personal growth and leaving loved ones behind. Her music is deeply emotional and reflects her own life experiences, providing a genuine and personal touch to her music.
In her upcoming EP, Latrice plans to reveal even more of her vulnerable side by exploring her personal struggles and experiences. She believes that her authenticity and uniqueness set her apart from other artists in the R&B genre.
Looking towards the future, Latrice sees herself fitting into the music industry through streaming and continued growth, as she strives to make her mark on the industry. Read the full interview below.
"The More" is a deeply moving song, and its music video includes some visually stunning shots. Could you elaborate on the inspiration behind the theme and what it means to you personally?
"The More" is an expression on how life can take two people in two different directions. Leaving to go to college or even to pursue your hopes and dreams. A bittersweet moment as you are trying to grow as a person, and you sometimes have to leave the ones you love and care about in order to do so. Expressing how you don't want the feelings to "fade away" while growing. Graduating high school last year and going through these similarities is the reason I was inspired with the concept with this single.
Your music has a very soulful, emotional quality to it. How do you tap into those feelings when you're writing a song or performing it?
Typically when writing or performing, those emotions stem from my life experiences which is why it might feel so emotional. My vulnerability and emotional outlet is displayed in my music. I want the listeners to connect and feel my expression through my music.
In the latest release, you sing about the difficulty of leaving someone behind when you're pursuing your dreams. How do you maintain those relationships from a distance, and what advice would you give to someone who's going through the same things?
There's no love lost. I feel that at my age, having a mutual understanding would be great considering we have our whole life ahead of us and pursuing our desires. I feel that even if you were in a relationship with someone and they couldn't understand that, then you might want to pay attention to that.
You mentioned that the upcoming EP will reveal a more vulnerable side of you. Can you give us an example of a particularly personal song on the record and what inspired it?
One particular song would be me digging deep to expose some of my personal matters. What makes me who I am today. My personal struggles with life and how I handle them and still handling them currently. Tune in!
As music is such an essential therapeutic outlet for you, could you share which specific experiences or emotions you find most healing to explore in your songwriting?
I would say even bringing my emotions up to the surface is therapeutic in itself. I was the one that bottled up my thoughts and emotions which wasn't healthy. Thinking that holding my thoughts was sparing a lot of people but I was the one that was suffering. I want my fans to know, even at this age that it is okay to not be okay. I've been and still going down that road when being an emotional wreck can sometimes break you down.
What makes you stand out from other artists in the R&B genre, especially as someone who is relatively new to the scene? What do you hope to bring to the table?
I would say that I am grateful to even be allowed to share my music with the world. I have my own uniqueness and sound with my voice. Being your own self, own entity is what makes you different. Besides being inspired by numerous artists, it's important to just be yourself. That's authentic.
What's your opinion on the current state of the music industry, particularly with the rise of independent music releases and emerging AI technology? How do you see yourself fitting into it?
Well, one thing I can say is time has changed from when I was a little girl listening to those R&B hits with my mom listening to CD's…lol. When it comes to technology, it's never ending and will continue to change as time goes by. Streaming is mainstream and convenient for some. It allows artists to get their music out on a platform. I would continue to put out my music in that aspect and continue to build and grow.
Watch the official music video for "The More" here:
Listen to "The More" on Spotify: